| | |
| --- | --- |
| | / Cannes area in Feb - a good idea? |
This topic has been archived, and won't accept reply postings.
Hi all

We have somewhere free to stay in Cannes in February. Does anyone know the climbing in the area and if it would be a good plan that time of year for a winter-sun kind of break?

If so, any recommendations for where to climb? Saint Jennet looks good...

Cheers Andy
In reply to
mandy:
st jeannet is good if a bit polished depending on grades, in addition it's a little higher up and may be colder; two other major places inlude Esterel (Gorge du Blavet with some multi-pitch and some areas closer to the sea, and la turbie with lots of south-facing rock. we've been in all areas either christmas or february, an in many cases, it's nice enough.
thomas
In reply to
tjekel: Thanks for your reply...it sounds encouraging. St Jeannet looks good
Cheers Andy
In reply to
mandy: Just spent the week there over Christmas and was lovely and warm. La Turbie has a better view than Saint Jeannette although both were lovely.
We were trying to get out to Les Calanques near Cassis, the crags down that way look incredible. Also, the Gorge du Verdon is just north/west of Cannes.
Pick up the Cote d'Azur guide
http://www.rockfax.com/climbing-guides/books/france-cote-dazur-2010/
In reply to
mandy:
The best areas accessible from Cannes, are in my opinion;
La Turbie - easier routes can be a bit polished, but still a good venue.
Peillon - Gentle 20 minute walk in and out to really good, still unpolished single and multi pitch sport routes. All well bolted with good lower off's.
Gorbio - Not lots of routes, but a nice crag and not too busy mid week.
All about 45 mins drive from the centre of Cannes via the A8. Don't use the coast road as it will take hours.
Some excellent climbing in the Gorge Du Loup and at the top of the gorge at Greollieres but may be a bit cold and damp in February.
Have fun.
Rich.
In reply to
Richard White: Thanks, all, for the replies.
---
This topic has been archived, and won't accept reply postings.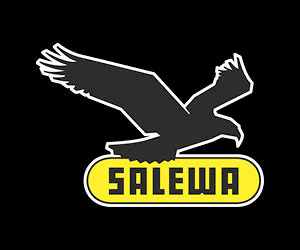 Elsewhere on the site
Tonight's Friday Night Video features the Norwegian town of Rjukan, once believed to be the home of the world's tallest... Read more
141219
0
Perhaps the perfect Xmas gift for the climber in your life... Wild Country's Crack School has two of the worlds best crack... Read more
141219
0
F ounded in 1993, Mountain Hardwear are a pretty young mountaineering clothing and equipment manufacturer but are also one of... Read more
141216
0
With four photos in this week's top ten, and a UKC gallery of stunning images we thought it was time we had a chat with... Read more
141203
0
Rock shoes stink – let's face it. Boot Bananas are the perfect way to fight the funk and keep them fresh. They help... Read more
141219
0