| | |
| --- | --- |
| | / Retraining ideas, help! |
This topic has been archived, and won't accept reply postings.
Hello everyone.

I've found myself in a bit of a cul-de-sac work-wise so I'm after a few ideas regarding retraining. If you can be bothered to read on, this is my position.

I'm a 33 year old self-employed photographer, I'm weighing up my options but I'm starting to think that for a whole host of reasons, I want out of what I do currently.

I would like to retrain in something interesting/enjoyable/stimulating etc, in which I could then gain employment as somebody (by that time) in their late 30s and actually have some modest prospects in that line of work. Hopefully in an industry that isn't in its death throws.

More drawn to sciences/engineering/environmental than the arts/media, obviously I enjoy being outdoors etc. Have no useful qualifications (10 GCSEs A-C, HND & pointless degree in photography), reasonable CV as a photo librarian/photographer and a decade's employment/self-employment history.

Intelligent, hard-working, capable, good with people and so on. Willing to retrain to higher education level.

With these priorities and these stumbling blocks, what would you be looking to do?

Any ideas welcome.

Cheers,
Tom
In reply to
Southern Man:
Any interest in healthcare stuff? You might need an A-level or 2 including biology for something like Physiotherapy, but once you're qualified I reckon those careers can be very flexible, including self-employment.
I'm currently retraining as an optom, and it's the best decision I ever made. You'd need A-levels including 2 of Maths/Physics/Biology for that I think (probably grade A), and thus it's a bit of a long haul (3 yr degree + 1 year training in work) but it's only one of lots of healthcare careers that aren't as hardcore as medicine or dentistry.
In reply to
Southern Man:
Or to apply a much broader stroke, would you retrain to do what you do now, whatever that may be?
I've left it pretty wide open as there's really not much I haven't considered over the years.
In reply to
Jon Stewart:
Yes Jon, have considered healthcare, only insofar as I know very little about it.
That's great to hear it was a good decision for you. I notice you and I are the same age, so there's hope for me yet!
Out of interest, for healthcare careers advice generally, where's the best place to look? (feel free to tell me to Google!)
Thanks for your reply.
In reply to
Southern Man:
I've recently retrained as a radiographer in bristol (UWE). if you are considering a healthcare path you could look into the prospectuses at UWE, exeter, cardiff - i think they're the ones most local to you if your profile is up to date.
If you can relocate, sheffield hallam and liverpool also do healthcare courses i think.
Bit of info on the different possible roles...
http://www.nhscareers.nhs.uk/explore-by-career/allied-health-professions/
You may also be entitled to an nhs bursary for some of these roles and get your fees paid for you.

In reply to
The Norris:
That's wonderful thank you The Norris.
Yes I am still based in Cornwall, but for such a big change would be willing and expect to have to relocate.
Thanks for the ideas, advice and the link.
Tom
---
This topic has been archived, and won't accept reply postings.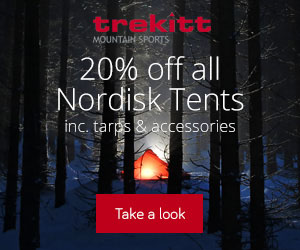 Elsewhere on the site
Tonight's Friday Night Video features the Norwegian town of Rjukan, once believed to be the home of the world's tallest... Read more
141219
0
F ounded in 1993, Mountain Hardwear are a pretty young mountaineering clothing and equipment manufacturer but are also one of... Read more
141216
0
Perhaps the perfect Xmas gift for the climber in your life... Wild Country's Crack School has two of the worlds best crack... Read more
141219
0
Rock shoes stink – let's face it. Boot Bananas are the perfect way to fight the funk and keep them fresh. They help... Read more
141219
0
With four photos in this week's top ten, and a UKC gallery of stunning images we thought it was time we had a chat with... Read more
141203
0