| | |
| --- | --- |
| | / red rocks nevada |
This topic has been archived, and won't accept reply postings.
Hey guys, we are going over to the states and are looking for somewhere to stay with good access to red rocks. We're not fussed about tons of vegas style attractions, just somewhere clean and comfy and not too pricey! If anyone has been and found somewhere i'd be grateful for any recommendations!!
In reply to
Jenny Monkey:
Anywhere in Vegas has good access, itīs about 10 minutes from the city and motorways (or equivelant) all over.
There are at last count 152,275 hotel rooms in the city and they are all begging for your trade as the economy is the pits.
Real cheapo deals are the casinoīs like Hooters just off the strip but "normal" services are hard to find like shops and watch the quoted price as there is a resort tax at most places which can double the price.
We stayed a couple of months ago in
http://www.siegelslotsandsuites.com/
which is in the north side. Book through an agency as itīs cheaper or haggle, the month rate is $169 a month for two twin bed room. Chinese restaurant next door and across from a 7-11 and Walmart for supplies. Itīs working class so you meet real inhabitants not tourists!
Iīd use it again and the cleaning lady is from London!!!
In reply to
Jenny Monkey: Hi, I will be in Red Rocks in February and have just booked a room in 'The Quad' (on the Strip) for 27$ (inc tax etc)a night. It looks very comfortable and beats staying on a patch of dirt at 13 mile campground for 15$ / night!
In reply to
Jenny Monkey:
Lots of climbers stay at the La Quinta on Sahara. It's super close to red rocks, cheapish but really nice breakfast, pool, hottub and free delicious, hot cookies at 7 every day.
In reply to
Jenny Monkey:
We too chose La Quinta Inn & Suites on W Sahara Avenue as it's right on the W edge of the city so closest to the crags. And it's not tacky in any way, just business-like. This link:
http://www.lq.com/lq/properties/propertyProfile.do?propId=441
shows it at $99 but we got a room with a double bed, double sofa bed and kitchenette/dining facilities for $67 for bed and buffet breakfast. Breakfast is served early enough for most days but you'll have to forego it for the BIG routes as you'll want to get away sooner. Free cookies at reception most afternoons too!
An added bonus is there's a Chicago Brewing Company brew pub on the same corner with happy hour prices most evenings and weekends on food as well as beer. Oh - and free coffee machine right there in your room.

In reply to
jimtitt:
We stated in a motel just off the top of the strip near Fremont Street, which was pretty reasonable, but it took about half an hour every day to drive out along Charleston to the crags. If I was going again, I'd camp, or find somewhere on the west side of town.
---
This topic has been archived, and won't accept reply postings.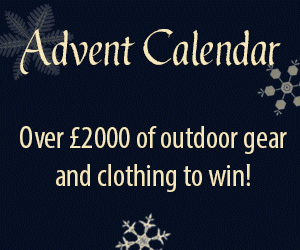 Elsewhere on the site
Perhaps the perfect Xmas gift for the climber in your life... Wild Country's Crack School has two of the worlds best crack... Read more
141219
0
Rock shoes stink – let's face it. Boot Bananas are the perfect way to fight the funk and keep them fresh. They help... Read more
141219
0
Tonight's Friday Night Video features the Norwegian town of Rjukan, once believed to be the home of the world's tallest... Read more
141219
0
F ounded in 1993, Mountain Hardwear are a pretty young mountaineering clothing and equipment manufacturer but are also one of... Read more
141216
0
The release of Peter Jackson's new film The Hobbit: The Battle of the Five Armies on 12th December may not appear to link to... Read more
141212
0
---