Click to view latest messages in all forums

Premier Post - PHD Omega down jacket for sale
by - edward69
on - 13 Jan 2013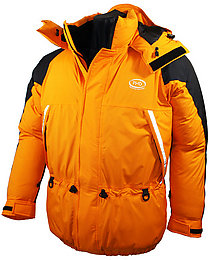 FOR SALE

PHD Omega jacket

Size Large - Orange HS2 - 900 fill - Zip-on hood.

Spotless as new condition, bought for an expedition, but due to a change of plans is now up for sale as different kit is needed.

This is a fanastic piece of kit, used all over the highest peaks across the planet. Made by PHD in the U.K. to the highest standards possible.

It's been worn half a dozen times upto minus 25*c so far and lives up to all expectations. It's such a lightweight jacket.

Cost to this spec with 900 fill is £690 rated upto minus 58*c

http://www.phdesigns.co.uk/product_info.php?cat=110&products_id=55

http://www.thecoldestjourney.org/home/expedition/

Will sell for £400 as it's in BRAND NEW condition having hardly been worn.

Please email me for any details or pictures if required.
---

[top of page] - [forums latest]