| | |
| --- | --- |
| | / Cogne conditions |
This topic has been archived, and won't accept reply postings.
Has anyone been to Cogne in the past week? How frozen is stuff just now? Chamonix is not very ice filled.... taaa laaaa :)
In reply to
emily roo:
Hi emily, I havent been but Ive been reading the French/Itlaian reports. Lots of ice at the mo. Patri, Candelbro, E tutto relativo, tuborg,cold couloir and Monday Money are all in good condition.
Give me a shout if you want to go over and are short of a partner (Im in Cgam).
John C

In reply to
emily roo:
Update in conditions from last week, which may be of help or interest to someone ...
Valnontey
Plenty of ice on nearly all routes, although a few are in more of an early season ice condition than the majority of others. Eg. 'Lauson' was still re-forming (though climbable) having fallen down in an earlier thaw. In contrast, the M4 section at the top of p.3 of 'Grand Val' was completely (but thinly) iced up (far too thin for screws but a not-very-obvious single bolt low on RHS protects). Lots of snow about but all approach paths are well-compacted. Very cold there last week, went down to -23C one night. Not that busy in the valley, all things considered, not even during the last two weekends.
Valeille
The 'Cascata Di Lillaz' itself is fat, with plenty of ice on all pitches, and so predictably very, very busy. A few of the WI5+ routes have not formed completely as yet but all other classics - eg. 'Tuborg', 'Cold Couloir', 'Candelabro Del Coyote' etc are in very good nick. Again, lots of snow but paths are well-compacted as far up-valley as 'Cold Couloir', but not so well-walked beyond that point. Very cold, -18C in Lillaz itself at 8.15am two days ago. Very busy (far busier than Valnontey, particularly at weekends - Counted a queue of 17(!) on 'Pattinaggio Artistico' this last Sat morning.)
Valsavarenche
All routes other than the three above Fenille are in good condition. No overt avalanche danger (as of last week) although the Grand Paradiso Park Ranger we spoke to expressed the need for continuing prudence on all south-facing routes as snow from the upper bowls can apparently avalanche at any time. 'Antares' is very fat indeed, but it was also very cold there at the top end of the valley (-15C at 10am last week). Very quiet, hardly any climbers about. Some routes have well-compacted approach paths but others have no paths at all. (eg. we broke trail in to the 'Cascata Di Voo', which was extremely hard work!) The ice in the river gorge at Chevrere looked really good, with very easy access too.
Val di Rhemes
All routes on the N facing side are well formed, those on the S. facing side are still forming and aren't quite there yet although both 'Galina' and 'Fontana Dei Desideri' looked to be just about climbable. Lots of snow and extremely quiet. Lack of climbers meant that approaches are mainly all in knee to thigh deep virgin snow. Again very hard work and snow shoes might not be a bad idea.
Also saw loads of chamois in Valnontey, some in the village itself, ibex in the distance in Valsavarenche and, according to the park ranger, the large paw prints we saw in the snow there were probably wolf prints.
Dave
---
This topic has been archived, and won't accept reply postings.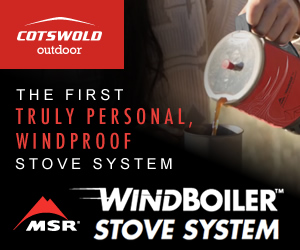 Elsewhere on the site
Tonight's Friday Night Video features the Norwegian town of Rjukan, once believed to be the home of the world's tallest... Read more
141219
0
F ounded in 1993, Mountain Hardwear are a pretty young mountaineering clothing and equipment manufacturer but are also one of... Read more
141216
0
Perhaps the perfect Xmas gift for the climber in your life... Wild Country's Crack School has two of the worlds best crack... Read more
141219
0
With four photos in this week's top ten, and a UKC gallery of stunning images we thought it was time we had a chat with... Read more
141203
0