| | |
| --- | --- |
| | / Lightweight Down Sleeping Bag |
This topic has been archived, and won't accept reply postings.
Hello All,

I'm looking for suggestions for a good down sleeping bag for use at high altitude in summer. I know PHD are highly recommended and Alpkit do cheap down bags. How about offerings from the likes of Mountain Equipment, Mountain Hardwear, Rab etc?
My main criteria would be a warmest bag possible that is sub 1kg.

Your suggestions would be appreciated.

Cheers

Gav
In reply to
gavinpeach:
I love my Zero 250 ME for British spring to autumn, so frequently below 0deg, amazingly warm for 600g total. the 550 seems to weigh in at less than a kg, I imagine that would be toasty
In reply to
gavinpeach: Thanks for the info i'll check them out.
In reply to
gavinpeach: Hi Gavin
I have a rab quantum 400 used in himalayas used with fleece bag as duo combo, used to 5,500m ok. well made bag, zips baffles etc very good lived in it for a month.
have phd bag with 250g down for summer alpine bivy, I chose options for long zip. v good quality ad per ran.
hth Davey
In reply to
gavinpeach:
I have Western Mountaineering Versalite:
http://www.westernmountaineering.com/index.cfm?section=products&page=Sleeping%20Bags&cat=Ext...
Wife has PHD Hispar 500 but it was with "800 down" before they discovered the "900 down" and the tooth fairy.
http://www.phdesigns.co.uk/product_info.php?cat=26&products_id=245
The PHD weighs slightly more although the WM Versalite is the Long version.
Both about the same warmth, Western Mountaineering better made, the PHD zips are awful, jamb because they dont put hard faced band next to zip to stop material catching. Save weight (rubbish since WM do sew one in, save them a bit of cost)
Used the WM for camps at up to about 6500m on snow and ice.
Worth considering a DownMat 7 since you loose a load of heat downwards.
A lot more robust than you would imagine and not that much hassle to inflate. A lot warmer and more confortable than same weight of Thermarest.

In reply to
TobyA: Hi, I was looking at the Plasma and the Helium Membrain, both look very good and light.
---
This topic has been archived, and won't accept reply postings.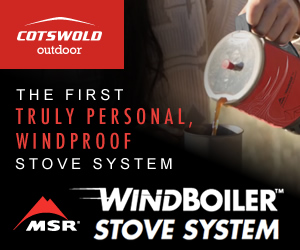 Elsewhere on the site
Rock shoes stink – let's face it. Boot Bananas are the perfect way to fight the funk and keep them fresh. They help... Read more
141219
0
F ounded in 1993, Mountain Hardwear are a pretty young mountaineering clothing and equipment manufacturer but are also one of... Read more
141216
0
At a bar in Llanberis an old man chimed in And I thought he was out of his head Being a young man I just laughed it off When... Read more
141203
0
Perhaps the perfect Xmas gift for the climber in your life... Wild Country's Crack School has two of the worlds best crack... Read more
141219
0
Tonight's Friday Night Video features the Norwegian town of Rjukan, once believed to be the home of the world's tallest... Read more
141219
0
---