View latest messages in My Forums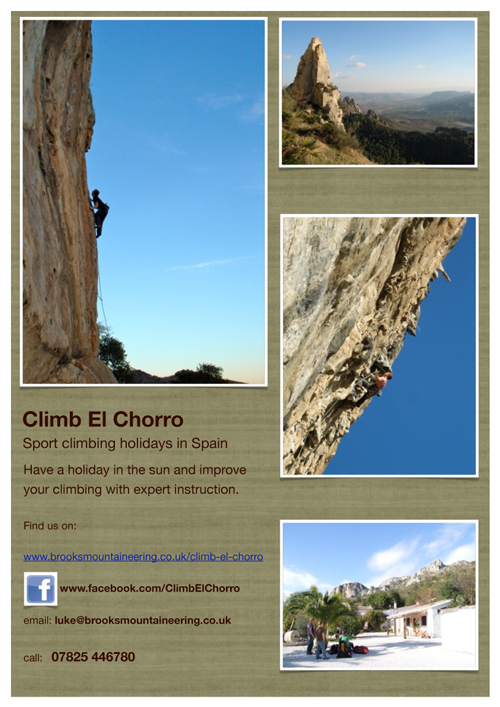 Improve your climbing and have a holiday in the sun - Instruction and guiding on tailor made courses for you.
I provide guiding and coaching, local knowledge, airport transfers, crag transport and accommodation at the olive branch -
http://www.olivebranchelchorro.co.uk/index.php/en/
Get in touch for availability and prices.
luke@brooksmountaineering.co.uk
http:// www.brooksmountaineering.co.uk
https://www.facebook.com/ClimbElChorro
call: 07825446780
In reply to
Luke Brooks: Hi. Price includes instruction/coaching, accommodation, travel to/from airport and crags. So on top of this you'll need to pay for flights, food and travel insurance.
Luke
In reply to
Luke Brooks: Amendment to the April dates: now 7th to 14th.
---
My Forums