| | |
| --- | --- |
| | / XX1 - thing of beauty |
This topic has been archived, and won't accept reply postings.
Wow, XX1 cassette is bloody gorgeous, just assembled rear wheel. 10 cogs milled and CNC's out of a single lump of metal... light and Very sexy.

Not cheap mind, has anyone been running XX1 long enough to know how they wear??

Cheers
LD
In reply to
Lurking Dave:
On my road bike I had a SRAM Red cassette - CNC machined from one lump of metal, very light, very sexy, expensive - lasted 3 months :-(
E
In reply to
Lurking Dave:
Dunno but clean and lube after every ride will ensure it lasts longer,the maount of abrasive crap that the chain attracts is impressive and changing the chain at 0.75% stretch. should maximise its life span. Good practice for any drivetrain I guess
In reply to
Lurking Dave:
Isn't it 11-speed, or did I just imagine that?
WAIT. HOW MUCH?
In reply to
Enty:
Oh, just got an SRAM black cassette less than half price.
Pros
Lighter than dura ace about the same as the ti campag heavier than KCNC and ALu cnced.
Cons
Noisy (don't mind I've run KCNC and others like them with low weight)
Poor shifting, it's the worst shifting cassette I've ever set up although it does now shift properly it's not a patch on DA or campag, possibly similar to a KCNC.
Cost, even at half price it's expensive for it's performance.
Cost again, if as you say Enty it won't last then i could have bought the cheaper and lighter Alu CNC machined cassettes I've used before.
They do look pretty though.
Cheers
Toby
In reply to
Toby_W:
See how you go with it - they're ace when they are new.
My SRAM Red Cassette came as part of a group set which was cheap anyway so I didn't notice the big price hit.
Still, I have 4 sets of wheels with a mixture of cassettes, 11-21 , 11-23 and a 12-27 which I swap and change between 3 bikes on a regular basis.
The only one which wouldn't run with anything else was the SRAM Red cassette when it was just a couple of months old - I think it was machined out of a billet of Lurpack.
Now I just buy the standard PG1070's which you can get for less than 50 quid. They're easier to clean too.
E

Enty: 3 months!? shhhhh
MHutch: Yes 11 speed so only one chain ring and no front mech.

Price - for the cassette frightening, but for the Group no too bad (one less shifter, one less mech).

Cheers
LD


---
This topic has been archived, and won't accept reply postings.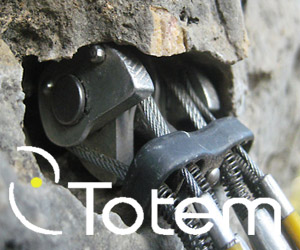 Elsewhere on the site
F ounded in 1993, Mountain Hardwear are a pretty young mountaineering clothing and equipment manufacturer but are also one of... Read more
141216
0
Rock shoes stink – let's face it. Boot Bananas are the perfect way to fight the funk and keep them fresh. They help... Read more
141219
0
With four photos in this week's top ten, and a UKC gallery of stunning images we thought it was time we had a chat with... Read more
141203
0
Tonight's Friday Night Video features the Norwegian town of Rjukan, once believed to be the home of the world's tallest... Read more
141219
0
Perhaps the perfect Xmas gift for the climber in your life... Wild Country's Crack School has two of the worlds best crack... Read more
141219
0
---