| | |
| --- | --- |
| | / Storey Arms Outdoor Education Centre |
This topic has been archived, and won't accept reply postings.
Storey Arms outdoor centre is one of many centres which is getting its budget cut. I don't know much about this individual centre, maybe someone more knowledgeable could fill us in, but what I do know is that outdoor centres need to be protected. I think the UKC collective can vouch for the importance of the lessons that can be learnt from outdoors that can lead to becoming transferable skills used in life.
If you could just simply read, sign this then post it elsewhere that would be great. I wouldn't hesitate to do it for another petition if anywhere else is in the same situation:
http://www.change.org/petitions/cardiff-county-council-stop-making-100-cuts-to-the-storey-arms-outdo...
cheers,
GG
In reply to
The Green Giant: Most councils are being very short-sighted about the whole Outdoor education funding. Unfortunately outdoor centres, particularly the Local authourity centres are having to fight tooth and nail to keep staff and that usually means getting rid of the teaching staff (or reducing their pay to that of an instructor) to save money but in order to deliver effective courses you need good staff. the only way to get good staff is to pay them what they are worth.
You are right that something needs to be done but it's a lot more complicated than lobbying government with an e-petition.
In reply to
highclimber:
In an email from Andy Cummings (which I hope he doesn't mind, if I copy some of it to here), he says ' Many thanks for your support. The petition currently stands at over 1200 signatures and has clearly hit a nerve at County Hall as the Council press office is desperately trying to get statements out to allay fears of the budget proposals.
The fact remains that they want to make 100% cuts to the centre's funding and increase the cost of attending a course. This will only further exclude the very children the centre exists to serve. '
So although the a petition may not be a great way of curing the problem, it does however create awareness of the matter to the public and also lets the council know that people are watching what they do. This pressure alone has been known to change things. If not, then the least that could happen is that there will be a greater openness about the matter from the council. This already seems to be happening, judging by the fact that they are writing statements.
Please carry on signing on the above link if you agree with the awareness this is creating, hopefully leading to budgets not being cut to the centre, or different financial circumstances arise that allow it to carry on providing outdoor education to Children from Cardiff.
In reply to
The Green Giant:
Fully support the work of this centre and others like it. As an individual that benefited massively from the work of the Storey Arms centre (a long time ago), I can speak first hand about the positive influence that centres such as these have on people and their personal development - and I don't limit this to climbing & other outdoor activity competence or performance. The benefits are wide ranging and far reaching. Thanks for flagging this and helping raise awareness.

In reply to
The Green Giant:
It would be a real shame to see storey arms close, I went there a few times as a kid and thought it was great, and although I did outdoortype things with scouts and my parents there were loads of people who went with my school who would never have experienced such activities otherwise.
---
This topic has been archived, and won't accept reply postings.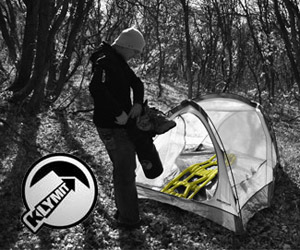 Elsewhere on the site
Tonight's Friday Night Video features the Norwegian town of Rjukan, once believed to be the home of the world's tallest... Read more
141219
0
F ounded in 1993, Mountain Hardwear are a pretty young mountaineering clothing and equipment manufacturer but are also one of... Read more
141216
0
Rock shoes stink – let's face it. Boot Bananas are the perfect way to fight the funk and keep them fresh. They help... Read more
141219
0
Perhaps the perfect Xmas gift for the climber in your life... Wild Country's Crack School has two of the worlds best crack... Read more
141219
0