| | |
| --- | --- |
| | / Pakistan- the kundus valley |
This topic has been archived, and won't accept reply postings.
Hi,

I am planning a expedition to climb in Pakistan in August and september. I have been looking at possibly going to the Kundus Valley.

Firstly I am wondering what the situation is on traveling in this valley, how difficult it is to get the paper work. I know teams in the past have been turned away, dispite having the correct permits; any idea how likely this is? Also I am wondering if anyone has any maps of the area, and photos, particuarly of unclimbed peaks or lines.

Finally does anyone have any recomendation for logistics companies.

I would also love to skype / email with anyone who has been climbing in Pakistan to pick their brains, and get general advice.


Thank-you,

James.

Jamesmonypenny@hotmail.com
Skype: james.monypenny





In reply to
James Monypenny:
P.S.
I am also looking for experienced alpine / big wall climbers to join the trip. I think a bigger team, eg four climbers, to share the cost of porters / transport, also to share the effort of putting up a route in capsule style.
In reply to
James Monypenny:
ive tried getting into the kundus (last year and 06), and looked into it again in 2010 when on another trip in the area.
its worth trying - but have a reserve plan. with things at a bit of a low with india right now, its pretty unlikely, but showing interest cant hurt.
the only way to start the process is to contact someone like nazir sabir, who is big in the industry and will bring everything with it. going in independantly will be impossible, just as any trip anywhere near saichen is (you will still need an LO etc).
unclimbed lines are not hard to find in the area, and away from baltistan they are easier still.
as general advice: consider coming in from china. the kkh from the north is fine, all the permit stuff can now be done in gilgit or skardu, it negates potential weeks waiting for flights, and it gets you to international hubs faster. plus china has better food, girls in skirts, beer and internet.

In reply to
James Monypenny:
As mentioned above, the only way to find out about the permit is to apply and see what they say. I wouldn't get your hopes up though...
Maps: Swiss Foundation For Alpine Research maps and Google Earth will probably be your best combination.
Nasir Sabir / ATP / Jasmine Tours are all considering pretty reliable. I've only had experience with ATP but think I am going to use Nasir Sabir this summer.
---
This topic has been archived, and won't accept reply postings.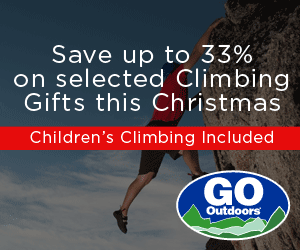 Elsewhere on the site
The release of Peter Jackson's new film The Hobbit: The Battle of the Five Armies on 12th December may not appear to link to... Read more
141212
0
Will Sim and Andy Inglis have made the second ascent of VIII,9 on Ben Nevis, followed by Will making a rare... Read more
141222
0
Perhaps the perfect Xmas gift for the climber in your life... Wild Country's Crack School has two of the worlds best crack... Read more
141219
0