| | |
| --- | --- |
| | / GIRLS! Thoughts on Winter Climbing Jackets and Gloves |
This topic has been archived, and won't accept reply postings.
Hello!

Just wondering if anyone had any answers on the following conundrums I have been having this year...

1. My lovely waterproof jacket has been thoroughly shredded by this winter season it being a fairly lightweight one. There seem to be a number of tougher options designed for winter climbing for men but i'm too small to fit into any of them. Has anyone found a suitably durable womans one?

2. What are your gloves of choice? Many of my partners are now using cheap rubber coated workmans gloves, but unfortunately these do not come in small female hand sizes haha!

Just interested to know if anyone has any solutions :)

Libby
In reply to
LibS: The mountain equipment sephra is as tough as many of the mens jackets and fully spec'd for winter climbing or mountaineering. The Valdez also fits the bill but has a different fit along with it's other features.
Despite being a guy I have small hands usually size small or medium in normal glove sizes; I use a range of mountain equipment gloves from the touch, guide and assault. I also use the work gloves aswell which I discovered working on a building site to be the most durable. These
http://www.xs-stock.co.uk/greglcmaster-artic-polar-extra-warm-extra-thick-extra-grip-work-and-garden...
are what I use (the pink size small ones) which attract a bit of a funny look but hey ho they fit.
Hope you can get sorted alright.
In reply to
LibS:
No too sure how much use this is to you but I've been using a Patagonia winter sun hoody for winter climbing for a couple of years now and it is great. My wife doesn't do a lot of climbing but a fair amount of winter walking, skiing etc and she has one that she bough new on "that" site for about £125
It Is designed for dry winter use, skiing, ice climbing etc but I and a couple of others on here have used it for winter climbing and it is great. Perfect fit, very warm, great hood and I find it very robust. May be worth a look.
As far as gloves go, not too sure how helpful I can be there. Other half has cheap 99p wilkinson gardening gloves and then a waterproof insulated mitt for on top of them and she keeps warm and more importantly, dry. I use the same sort of set up but with Mountin Equipment gloves over the top, forget the name but very good.
Hope this helps, Den
In reply to
LibS:
For most winter stuff I wear a RAB Vapour rise jacket. Does the job unless it's actually raining/drizzling/etc. My waterproof is a Haglofs Spitz, that is easily small enough for me (UK 8-10) and durable.
I have various gloves, but when it's cold and I'm actually climbing, I wear ME Guides. I have tiny hands, and these are the only warm gloves I have found that fit.
In reply to
LibS:
Gloves - I can sometimes get away with a men's small, although they tend to be too wide across the palm (I have longish fingers but narrow hands). Women's specific ones do fit much better - have an old leather/soft shell insulated pair by Wild Roses, and I'll be gutted when they finally die. Wild Roses definitely worth a look if you can fine their gear - at 5ft 8 and size 10, I'm a medium, and they go down to XS. Which makes a whole lot more sense than me normally fitting a women's small, because I'm not really that small!
Waterproofs - what were you using this year? Not that I'm sure I have a good idea of what's currently available, tbh.
In reply to
Carolyn:
Hello!
Thanks, there were some great replies to this thread.
In answer to your question I was using a Montane Event 'Angel' Shell which I love but doesn't appear to love thrutchy chimneys...

In reply to
LibS: I use the ME guide gloves but have just recently got the womens Black Diamond glissade gloves in XS and they fit, well like a glove. I have quite small hands and they're perfect.
---
This topic has been archived, and won't accept reply postings.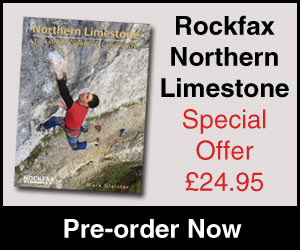 Elsewhere on the site
At a bar in Llanberis an old man chimed in And I thought he was out of his head Being a young man I just laughed it off When... Read more
141203
0
Tonight's Friday Night Video features the Norwegian town of Rjukan, once believed to be the home of the world's tallest... Read more
141219
0
Perhaps the perfect Xmas gift for the climber in your life... Wild Country's Crack School has two of the worlds best crack... Read more
141219
0
Rock shoes stink – let's face it. Boot Bananas are the perfect way to fight the funk and keep them fresh. They help... Read more
141219
0
F ounded in 1993, Mountain Hardwear are a pretty young mountaineering clothing and equipment manufacturer but are also one of... Read more
141216
0
---