| | |
| --- | --- |
| | / Narcissism in climbing research |
This topic has been archived, and won't accept reply postings.
Just out of interest I'm wondering if anybody knows of any research which has taken place with regards to a possible link between narcissism and climbing and if they could point me in the right direction / link an article?

Cheers
In reply to
abseil:
Thanks!
I had mainly been using the library at uni's resources, I had been on google but not scholar, much more useful links their.
Thanks for the link
In reply to
Lantys Tarn:
You're very welcome, and good luck with your research.
Sometimes when the journal [or other] link shown by Google scholar cannot be opened, or has to be paid for, it can be accessed for nothing through a university system... so looking at both works well.
In reply to
Lantys Tarn:
There's a few books that take a real shot at explaining psychological explanations for climbing, such as Phil Bartlett's 'The Undiscovered Country', which is worth a read.
There used to be (very) occasional articles in some of the *older* Alpine Journals that touched on simlar topics and the occasional magazine article, from Mountain etc. I don't know any that specifically dwelt on narcissism above all others, they tended to be more general.
There was an interesting one in Mountain in the 80s that got all the then-top 8000m climbers together (Messner, Kukukcza, Loretan, Rudi) and did lab physiology tests, that proved/showed very little outstanding, but did touch on common outstanding psychological traits (persistence, self-belief etc).
In reply to
Lantys Tarn:
What observations led you to coin the hypothesis that narcissism an climbing could be linked?

In reply to
Sir Stefan:
In other sports and everyday life apparently narcissism is becoming a more common personality trait due to social networking etc and other factors according to my supervisor, their's been very little looked at it in climbing (specifically the study will look at high risk sports such as skydiving, sailing, alpine skiing and kayaking etc, not just climbing). I originally wanted to do the study just looking at high risk sport but it was my supervisor who suggested adding in narcissism
---
This topic has been archived, and won't accept reply postings.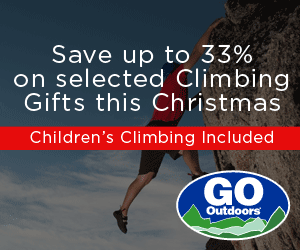 Elsewhere on the site
Perhaps the perfect Xmas gift for the climber in your life... Wild Country's Crack School has two of the worlds best crack... Read more
141219
0
At a bar in Llanberis an old man chimed in And I thought he was out of his head Being a young man I just laughed it off When... Read more
141203
0
PowerFingers is a simple, easy to use product which is incredibly effective for Climbers who require finger strength and... Read more
141222
0
F ounded in 1993, Mountain Hardwear are a pretty young mountaineering clothing and equipment manufacturer but are also one of... Read more
141216
0
Will Sim and Andy Inglis have made the second ascent of VIII,9 on Ben Nevis, followed by Will making a rare... Read more
141222
0
---