| | |
| --- | --- |
| | / Film processing - does anyone still do this!? |
This topic has been archived, and won't accept reply postings.
Can anyone recommend decent and reasonable (£££) 35mm film processing?

Took some films to the local shop and they want £10 per film and £3.50 extra to put it on a disc!

I have quite a few films to process and still need to eat! :)

P.S. I live near Dartford if there is anything local but was thinking of mail processing.

Cheers,
Greg
In reply to
baker:
Yes - if you're looking for a bargain try the economy package from Digitalab. Some larger supermarkets still have minilabs, I believe, and Boots can also be reasonable.
In reply to
baker: Boots, Tesco, Asda all do film processing.
When putting them on disc you may want to check the quality though. Boots did some for me that were fine for web use but no good for reprints.
In reply to
baker:
Genie imaging process film £2.29 a roll , any format. They can scan and put them on a CD for another four quid I think, excellent quality, and fast return.
www. genieimaging.co.uk
In reply to
baker:
For colour neg for a couple of years I just used a local Tesco because they happened to have a reasonably well maintained minilab and were super cheap, like £4 for process-and-print (36 exp at 6*4) and another £2 for a CD (1800*1200). Often a next-day service. If lucky it would be ready in an hour without paying the 1-hour service, if they weren't busy. Then the prices crept up and I decided 1800*1200 was a little bit lo-res, so I found the Fuji Burnley place. I had used Peak Imaging for slides and b&w but to get them to scan at more than 1800 * 1200 started to get expensive. Burnley's standard scan is 3000 * 2000 which makes quite a difference.
Some Tesco and Asda apparently will do process-and-scan only (no prints) and put 4 films' worth onto a CD for peanuts, but the ones local to me don't do this. Some Morrisons do a service too.
---
This topic has been archived, and won't accept reply postings.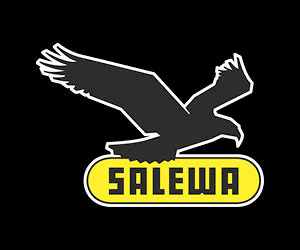 Elsewhere on the site
Rock shoes stink – let's face it. Boot Bananas are the perfect way to fight the funk and keep them fresh. They help... Read more
141219
0
Tonight's Friday Night Video features the Norwegian town of Rjukan, once believed to be the home of the world's tallest... Read more
141219
0
F ounded in 1993, Mountain Hardwear are a pretty young mountaineering clothing and equipment manufacturer but are also one of... Read more
141216
0
With four photos in this week's top ten, and a UKC gallery of stunning images we thought it was time we had a chat with... Read more
141203
0
Perhaps the perfect Xmas gift for the climber in your life... Wild Country's Crack School has two of the worlds best crack... Read more
141219
0
---