| | |
| --- | --- |
| | / Kenton Cool Lecture |
This topic has been archived, and won't accept reply postings.
What a refreshing change, someone who acknowledges the importance of Sherpas on Everest and what they do for clients. His lecture was entertaining and informative. He's a pretty down to earth bloke, not at all what I expected. Well worth a visit.
In reply to
Blizzard: Going to his do in Llandudno on Friday. Looking forward to it.
In reply to
Blizzard:
I went to a talk with him and Neil Gresham for Sherpa gear a few months back and i was very impressed by him as a man. Like you say, he seems to have a genuine concern for the Sherpa as people, not just as a tool to be used. I found his enthusiasm totally infectious too!
In reply to
Blizzard: yup was at the Brum lecture. Right on the front row. I have great respect for people that have respect. For mountains, for Sherpas and for life in general. Too many guides cream up the money whilst their client lie dead on the mountains. Oh, and I might just buy a Sherpa t shirt!!
I was astonished to hear of the crowd behaviour at Base Camp. I saw the pictures of the queues in the press. I was shocked that the very next day, the same places were empty. I.e. that everyone left on the first available day, even though there were later opportunities to summit.
In reply to
Annoying Twit:
What crowd behaviour, when? What was most telling was Kenton's description of summit fever which made national newspaper headlines. 250 crazy people queuing at the Hilary step last year. How dumb can you get?

In reply to
Blizzard:
Did he not then make the point of patience being a virtue? And show photos of empty slopes the next day?
The crowd behaviour (which I thought he described) was that everyone was so pumped to go, that they all went on the first plausible day, causing the well known huge queues. But that when Kenton went the next day, there was hardly anyone else climbing.
---
This topic has been archived, and won't accept reply postings.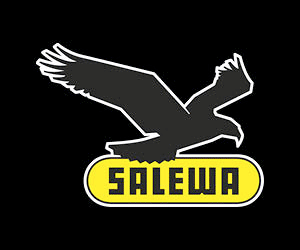 Elsewhere on the site
Will Sim and Andy Inglis have made the second ascent of VIII,9 on Ben Nevis, followed by Will making a rare... Read more
141222
0
F ounded in 1993, Mountain Hardwear are a pretty young mountaineering clothing and equipment manufacturer but are also one of... Read more
141216
0
PowerFingers is a simple, easy to use product which is incredibly effective for Climbers who require finger strength and... Read more
141222
0
At a bar in Llanberis an old man chimed in And I thought he was out of his head Being a young man I just laughed it off When... Read more
141203
0
Perhaps the perfect Xmas gift for the climber in your life... Wild Country's Crack School has two of the worlds best crack... Read more
141219
0
---