| | |
| --- | --- |
| | / pulley injury advise needed |
This topic has been archived, and won't accept reply postings.
Hey all. About 2 montha ago i pulled a pulley and thought nothing of it. Carried on climbi g for nearly a month (stupid i know) i didnt know what injury it was at the time so carried on.iv stoped climbing for nearly a month now and it is slowly improvig but i still cant do a pull up without the pain. Is this normal? What is the normal rwcovery time? When is it classed safe to atart back on the wall?

Advise would be great. Thanks
I knackered a tendon that run from my finger all the way to my elbow on dec28th

I knew it was a bad one and stopped climbing. I climbed for an hour on relatively easy routes 2 weeks ago and it throbbed for 2 days after. I am only now thinking off trying again 9 weeks after the initial injury.

The trouble with tendon injuries is that they take ages to heal and if you climb on them before ey are ready it makes them exponentially worse.

The four letter word climbers fear so much

REST. And lots of it I would say if you want to make sure you don't do any lasting team age I wouldn't think of climbing for a couple more months.

As far as treatments go other than resting, icing definitely works
In reply to
alanlgm: Completely agree! I knackered my middle finger over a month ago and it still twinges if I put too much weight on it. If it hurts, don't climb!

In reply to
rydott123: thanks for all the info guys. Blog spot and advise has helped alot! Think i need to take a couple more weeks off and gradually get back into it when i can feel no pain at al bending it. So gutting not be able to climb though!
---
This topic has been archived, and won't accept reply postings.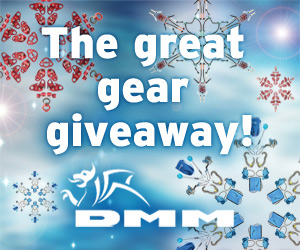 Elsewhere on the site
F ounded in 1993, Mountain Hardwear are a pretty young mountaineering clothing and equipment manufacturer but are also one of... Read more
141216
0
The release of Peter Jackson's new film The Hobbit: The Battle of the Five Armies on 12th December may not appear to link to... Read more
141212
0
Rock shoes stink – let's face it. Boot Bananas are the perfect way to fight the funk and keep them fresh. They help... Read more
141219
0
Tonight's Friday Night Video features the Norwegian town of Rjukan, once believed to be the home of the world's tallest... Read more
141219
0
Perhaps the perfect Xmas gift for the climber in your life... Wild Country's Crack School has two of the worlds best crack... Read more
141219
0
---