| | |
| --- | --- |
| | / Non-climbing trip around Lleida |
This topic has been archived, and won't accept reply postings.
Hi all,

Booked a trip to Spain to go sport climbing and a week later tore a ligament in my elbow - nightmare! Does anyone have any recommendations of things to do around Lleida? Keen to go hiking if anyone knows of some nice spots

Thanks
In reply to
NJBrown: Will you be with others who are climbing ? If so where do they plan to climb ?
Do you want day walks or multi day walks ?
Ian
In reply to
IPPurewater: Hi Ian,
Thanks for your reply. I'll be on belay duties for a few days around Margalef and Suirana. I'm open to suggestions regarding length of walks!
In reply to
NJBrown: Ah you are going in that direction. Sorry I don't know that area well.
If you'd been heading northish from Lleida I'd suggest the Sierra De Montsec, Rodellar and It's canyons, possibly somewhere in the Pyrenees.
Sorry I can't be of more help.
Ian
In reply to
NJBrown:
Commiserations on the injury — bad luck at any time, but particularly so on the eve of a climbing trip abroad.
I'm a little confused: you ask about walking in Lleida but go on to say you'll be on belay duty in Siurana and Margalef, both of which are situated in Tarragona province?
Either way, there's plenty to do. In Tarragona province a day or two walking on Montsant would provide you with some spectacular views, as well as giving you a tour of the various sectors — useful reference for your next trip. If your bad arm is up to a little moderate via-ferrata action you could take in the Grau dels Barrots and Grau del Carrasclet gullies (popular but adventurous routes) on your way to/from the summit plateau.
In Lleida, the aforementioned Montsec range is indeed stunning, and is laced with walking paths. Without knowing more of your plans it's difficult to be specific, but a few hours' stroll down into, and back out of, the incredible gorge of Montrebei would take you through some of the wildest scenery in Spain.
If you're staying near Siurana, the first thing I'd do would be to visit Tourist Information in Cornudella. I'm pretty sure they have a good selection of brochures and booklets dedicated to local walking routes.
Pete.
In reply to
Pete O'Donovan: Hi Pete.
Thanks for taking the time to give me a bit of info! Much appreciated. I asked about Lleida because I think it'd be nice to go walking in another area once belay duties are finished!
Monsant and the gorge of Montrebei sound incredible. I'll check out the tourist information in Cornudella when I get there.
Thanks again
Nick
---
This topic has been archived, and won't accept reply postings.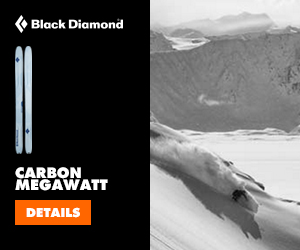 Elsewhere on the site
Perhaps the perfect Xmas gift for the climber in your life... Wild Country's Crack School has two of the worlds best crack... Read more
141219
0
Rock shoes stink – let's face it. Boot Bananas are the perfect way to fight the funk and keep them fresh. They help... Read more
141219
0
The release of Peter Jackson's new film The Hobbit: The Battle of the Five Armies on 12th December may not appear to link to... Read more
141212
0
Tonight's Friday Night Video features the Norwegian town of Rjukan, once believed to be the home of the world's tallest... Read more
141219
0
F ounded in 1993, Mountain Hardwear are a pretty young mountaineering clothing and equipment manufacturer but are also one of... Read more
141216
0