| | |
| --- | --- |
| | / Safety in Karakoram |
This topic has been archived, and won't accept reply postings.
Does anyone have up to date experience of the security situation in Pakistan? Specifically travelling by road from Islamabad to Chilas, then onwards to Nanga Parbat? This would be organised through a local agency with an LO. A group of about 10 Europeans.
I know the foreign office advises against travel on the KKH between Islamabad and Gilgit.
In reply to
Topper Harley:
I would try to arrange a flight to Gilgit. The Gilgit flights are periodically cancelled but agencies will usually be able to provide a back-up vehicle in this event to take you up the KKH. If you do have to travel by KKH then there shouldn't be any dramas. I would hazard a guess that there is more risk from rock fall along some stretches than from poor security. Just bare in mind your insurance will be invalid for this stretch of road. You can incidentally do your briefing at the GB office in Gilgit instead of Islamabad if you do fly to Gilgit.
In reply to
Topper Harley:
Did it last September - no problems apart from the road being blocked by a mudslide. Your agent will organise an armed escort through the dodgy bits. Sit back and enjoy the ride. Pakistan is a great country.
PM me if you want a recommendation for a local agent.
Andy
In reply to
Topper Harley:
It wasn't much of an issue in 2011 except for breakdowns and the length of it. The "worst" bit was the end of Swat (besham?), but it wasn't overly threatening. Chilas isn't the most fun place ever either.
You can go up the N15 - Kaghan/naran valley I think which is "safer". It brings you out in Chilas though takes you straight over 4000m so might not be pleasant from sea level, and you get a good view of NP. It's very like Switzerland in scenery, a quick google and you'll see what i mean. I can imagine ski-touring could be exceptional there in winter.
All said - flying is easier
In reply to
Topper Harley:
Depends on the time. Any time around a shia festival can be a problem (last 2 years have seen the kkh closed and last year gilgit was cut off for 2 weeks, including about 150 foreigners).
These days i prefer to enter from china. The roads more avi prone and theres a lake in the way, but secure and a much nicer trip than thru islamabad.
In reply to
ice.solo:
I've also crossed from China a couple of times. Definately a nicer drive but a lot more time consuming. Unless things have changed, it was a two day journey from Kashgar with a night in Tashkurgan. I flew a domestic flight to Urumqi and took a train to Kashgar but am sure are other ways.

In reply to
Big Lee:
time consuming but at least (usually) forseeable. islamabad is a shit place to wait out weather/military for flights. with briefings now doable in both gilgit and skardu, and 3 or 4 days extra not adding much to a 60 day trip, personally i prefer it (not to mention seeing girls, ordering beer, good internet, better food - all of which extend to some degree into pakistan from the north too).
into pakistan is still almost always a night in tashkorghan (unless you get a 6 seater with some pakistani traders who hire them), and can be a night in hunza too if you take your time crossing the lake. personally i cant pass thru passu without staying a night.
getting out is usually faster (no need to stop in tashkorghan) but unless you go gilgit-sost in the wee hours theres a night spent there.
lots of flights into urumqi now, then onwards to kashgar. or trains, hire vans etc all the way to tashkorghan.
as it goes, i think its the best part of the kkh as well. south of gilgit is really just the warm up.
---
This topic has been archived, and won't accept reply postings.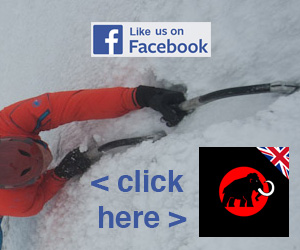 Elsewhere on the site
The release of Peter Jackson's new film The Hobbit: The Battle of the Five Armies on 12th December may not appear to link to... Read more
141212
0
Perhaps the perfect Xmas gift for the climber in your life... Wild Country's Crack School has two of the worlds best crack... Read more
141219
0
Rock shoes stink – let's face it. Boot Bananas are the perfect way to fight the funk and keep them fresh. They help... Read more
141219
0
F ounded in 1993, Mountain Hardwear are a pretty young mountaineering clothing and equipment manufacturer but are also one of... Read more
141216
0
Tonight's Friday Night Video features the Norwegian town of Rjukan, once believed to be the home of the world's tallest... Read more
141219
0
---