| | |
| --- | --- |
| | / Ama Dablam - Insurance? |
This topic has been archived, and won't accept reply postings.
Looking for some travel insurance to India and Nepal for 6 weeks, including an expedition to Ama Dablam. It's over 6000m so a lot of general insurance exclude this kind of activity, including the Austrian Alpine Club!

Last time I was in Kathmandu, I took out great value 'Peak Insurance' for the duration of a summit push to cover emergency recovery, but only found out later that I was risking invalidating my general travel insurance for the rest of the trip!

Does anyone have any recommendations, or a ballpark price figure to aim for?

Thanks!
In reply to
saz_b: Bmc, snowcard? Try searching the forums there are 10s of previous post with good info
In reply to
saz_b: The BMC website will give you a quote.
In reply to
saz_b:
Campbell Irvine and Dogtag are worth a look, not sure on cost but I had the top coverage from Dogtag on Aconcagua and that was £140 for a month.
In reply to
jolivague: thanks for the recommendation. Exactly what in looking for.
Will check snocard too, have found their cover more flexible and better value than the bmc in the past, but always felt that there were/should be more companies out there, that don't necessarily come up on a google search.
In reply to
Mountain Llama: sorry for missing it but "ama dablam insurance" bore no fruit as a search. "Insurance" didn't really narrow down to high altitude expeds. And I'm really lazy ;-)

In reply to
saz_b:
The standard answer, and the one I went with for Ama Dablam, used to be IHI. But, I think something has changed about it now which makes it less attractive, hopefully someone who knows a bit more will be along.
It was the cheapest cover for high altitude I could find, and you didn't have to get it from home country to home country, unlike many other insurers (WARNING, many policies are invalidated if you don't get them for the entire trip from home and back, and they'll use this as a reason to decline a claim, its really fairly obvious from your travel tickets.)
---
This topic has been archived, and won't accept reply postings.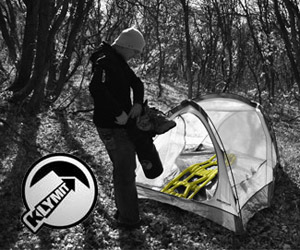 Elsewhere on the site
With four photos in this week's top ten, and a UKC gallery of stunning images we thought it was time we had a chat with... Read more
141203
0
Perhaps the perfect Xmas gift for the climber in your life... Wild Country's Crack School has two of the worlds best crack... Read more
141219
0
F ounded in 1993, Mountain Hardwear are a pretty young mountaineering clothing and equipment manufacturer but are also one of... Read more
141216
0
Tonight's Friday Night Video features the Norwegian town of Rjukan, once believed to be the home of the world's tallest... Read more
141219
0
Rock shoes stink – let's face it. Boot Bananas are the perfect way to fight the funk and keep them fresh. They help... Read more
141219
0
---