| | |
| --- | --- |
| | / stanage or dartmoor ? |
This topic has been archived, and won't accept reply postings.
hi all ..

I looking to get out for a few days trad , I have been told that the snow is very heavy up in the peaks , and that north lees is all most cut off from motors ? is this the case , and is the snow that bad that it makes it not good for climbing up on stanage ??

Im also thinking about going west , some inland sour devon climbing , I have never climbed down that way so any advice would be great , I'm sure they haven't been hit so hard by snow ? can anyone recommend where to camp ? I don't mind wild camping or even a cheap camp site .. and some recommended starting points ??

Thanks guys . .
In reply to
AndyE9:
Peak is completely caked in snow. We were meant to be camping in North Lees for the last week but there was no way to get to it. You can camp at a campsite in Barlow which was our savior. We slept in the back of one of his Articulated lorries as the snow was crazy. depending on what you want to do there are a few routes at Stanage that are not covered in Snow. Whillans pendulum, flying buttress direct, leaning buttress direct and the tippler are all climbable. Anything on Valkyrie pinnacle at Froggat is good along with Checkers buttress.
In reply to
AndyE9:
No snow on the moor. It'll be pretty bonza at the mo I reckon. Will be cold mind, Bovey Woods, Lustleigh Cleave, Dewerstone, Bench Tor, Burrator etc will all be sheltered. Sheeps Tor, Haytor, Hound Tor etc all cold.
hi thanks guys ..

still unsure what to do , did think to head up to north wales and break out the winter kit , but was unsure if that is still in condition ?

would like to get down on dartmoor , but am thinking that i would like it a little warmer …

choices ..
In reply to
Chris the Tall:
That is pretty impressive!
Chris

nice pic …

will have a think tonight .. but some easy north wales winter routes are seeming appealing atm .. that is if still in condition …
---
This topic has been archived, and won't accept reply postings.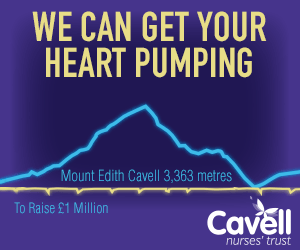 Elsewhere on the site
Tonight's Friday Night Video features the Norwegian town of Rjukan, once believed to be the home of the world's tallest... Read more
141219
0
Perhaps the perfect Xmas gift for the climber in your life... Wild Country's Crack School has two of the worlds best crack... Read more
141219
0
Rock shoes stink – let's face it. Boot Bananas are the perfect way to fight the funk and keep them fresh. They help... Read more
141219
0
At a bar in Llanberis an old man chimed in And I thought he was out of his head Being a young man I just laughed it off When... Read more
141203
0
F ounded in 1993, Mountain Hardwear are a pretty young mountaineering clothing and equipment manufacturer but are also one of... Read more
141216
0
---