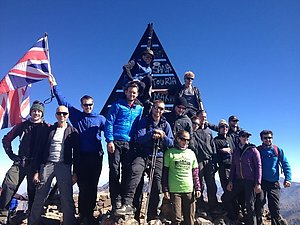 EXPED ADVENTURE'S Pre Website Launch Offer
With the launch of our website just around the corner we are offering a reduced price of £420 from £495 for all UKClimbing.com members, this 8 day trek in the High Atlas mountains with the chance of summiting north Africa's highest peak Jebel Toubkal 4167m.
This is a fully inclusive trek including all food, accommodation and guiding on the trek. The groups sizes are very low ratio (8 max) and you are lead by a qualified International Mountain Leader (UIMLA).
The Trek Dates Are Between 30/06/13 to 07/07/13
As it stands there are some flights available for just over £100 these are not included with this trip.
If you want to see some pictures of this trek please check out our facebook site at
https://www.facebook.com/expedadventure
If you are interested and you want more information please contact us at info@expedadventure.com and we will send you an information pack.
Look forward to hearing from you guys,
Jamie And Sam Exped Adventure