| | |
| --- | --- |
| | / Best hiking gps app |
This topic has been archived, and won't accept reply postings.
Hi,

Looking for the best hiking gps maps app I can get...anyone got any suggestions?

Not bothered about having to pay as long as its good.

Will probably use map streaming while i'm in the uk but am going to the US in the summer so will definitely need maps downloaded onto my phone (android).

Looking for whoever has the clearest maps and best functionality...had a quick look at ViewRanger...anyone know if its any good?

Thanks!
In reply to
phja:
I'd be very wary of map streaming - depending on where you plan to walk, you may well lose network coverage, and so mapping. A few people have definitely ended up needing to be brought off Scafell Pike by mountain rescue as a result! (Or just carry a paper map too, that'd probably do the trick ;-) )
Personally, I've used both the MemoryMap and the ViewRanger apps (both with maps saved on phone) and both have worked fine. The ViewRanger one I've had a few problems with it crashing, but we think that's more to do with the phone it's on (screen very sensitive to being damp, and doesn't work well) than the app.
In reply to
phja:
ViewRanger is good for the price, although the functionality didn't seem intuitive to me. I don't use it often - if at all - but it's good as a backup if my map and compass get lost, blown away or my skills go awry.
I paid £60 I think for 4x50k mapping sections to cover all of Scotland. When you switch it on it gives you a clear indication on the screen map where you are, that alone is good enough for me.
One to remember is outdoor GPS are designed for the outdoors and mobile phones aren't, the problems come with weather, battery usage and ability to withstand the knocks and bumps - get a case to keep the phone in.

In reply to
drmarten: I have Memory Map on my phone and GPS. In difficult weather I would really worry if I just had a phone, I have found network coverage in a lot of Scotland very unreliable on my iPhone on O2, to say nothing of robustness, battery life, non replaceable batteries
Phones are ok for around town though , where the worst outcome is not life threatening .
---
This topic has been archived, and won't accept reply postings.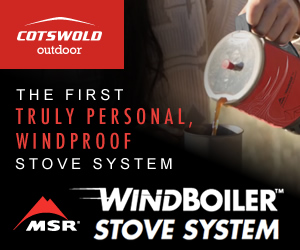 Elsewhere on the site
PowerFingers is a simple, easy to use product which is incredibly effective for Climbers who require finger strength and... Read more
141222
0
Will Sim and Andy Inglis have made the second ascent of VIII,9 on Ben Nevis, followed by Will making a rare... Read more
141222
0
At a bar in Llanberis an old man chimed in And I thought he was out of his head Being a young man I just laughed it off When... Read more
141203
0
Perhaps the perfect Xmas gift for the climber in your life... Wild Country's Crack School has two of the worlds best crack... Read more
141219
0
F ounded in 1993, Mountain Hardwear are a pretty young mountaineering clothing and equipment manufacturer but are also one of... Read more
141216
0