| | |
| --- | --- |
| | / Evolv cruzers |
This topic has been archived, and won't accept reply postings.
Anyone tried these. They look like the dogs do dahs for multi-pitch descent shoes but I'm not sure about the sizing. I was once told that I am size 7 1/2 despite all my "street shoes" being size 8. I've also just bought a pair of 5.10 Newtons in an 8 which feel very comfy yet still perform well. The reviews suggest a snug fit so I don't know if I should get an 8 or an 8 1/2 and there doesn't appear to be anywhere convenient to try some on.

Anyone out there got experience before I go ahead and order and perhaps have to faff about returning.
In reply to
GridNorth: Just baught them, they are ace, even look good enough to wear out and about, i baught size 9.5 which i normally wear and they are snug but comfortable, 10 would have been fine on me.
In reply to
GridNorth: I've got a pair of Evolvs and the sizing seems to be pretty much the same as my 'street' shoe.
I used a pair last summer for a trip to Handeg, Switzerland. They're excellent for long multi-pitch routes because they are so light you don't notice them on your harness; they're OK for non-arduous approaches (obviously they won't cope well with boggy ground since they're not waterproof and are a fairly minimal shoe), and you can even climb up moderate grade Handeg-style granite slabs in them.
In reply to
GridNorth: just bought a pair, size 8.5 I'm a 9 street shoe, bit snug but think they will be great on long multi pitch days!

In reply to
GridNorth: Thanks everyone for your input. I want something not very noticeable for the descents on multi-pitch routes so these might well fit the bill.
One more question to those who have a pair. With the heel folding down is it possible to slot one shoe inside another to reduce the carry size.
---
This topic has been archived, and won't accept reply postings.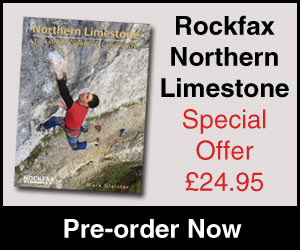 Elsewhere on the site
F ounded in 1993, Mountain Hardwear are a pretty young mountaineering clothing and equipment manufacturer but are also one of... Read more
141216
0
At a bar in Llanberis an old man chimed in And I thought he was out of his head Being a young man I just laughed it off When... Read more
141203
0
This years ROCfest will be slightly different. We've decided to run a Climbing Festival, not just a competition! Over... Read more
141216
0
On Saturday 13th December Greg Boswell and Guy Robertson kicked off their Scottish winter season early by making the... Read more
141218
0
The Epicentre Mega Winter Sale starts in store 9am Christmas Eve. We have a great selection of in store only deals from... Read more
141218
0
---