| | |
| --- | --- |
| | / Glasgow to Chamonix - Best way to go? |
This topic has been archived, and won't accept reply postings.
Heading out to Chamonix from Glasgow for the Conville alpine course next month. What's the best way of getting there?
In reply to
aldo56: Easyjet to Geneva and then pick one of many Alpy bus's.
In reply to
aldo56:
Fly to Geneva and pay excess baggage (or travel light) and get a transfer bus from the airport.
Drive, lots of kit room and useful to have a car out there if you want to go elsewhere. Make a road trip of it. Costs about £500 return for the car, including petrol, tolls and eurotunnel. Could make it cheaper using the ferry and back roads, but fill the car with people and it's not too bad.
National Express. Takes 24 hours from the SE, I imagine a while longer from Glasgow. Friends have done it and said it was horrible, and have been refused journeys due to too many bags. But it does only cost £99.
In reply to
LJC:
By train - takes slightly longer but you end up with a day's sightseeing in Paris! We did this last year and found it a really good way of getting there fully rested, plus you can take as much kit as you can carry! Prices are broadly comparable to flying if you're going at busier periods - perhaps a bit more but it is generally a more pleasant experience!
From Glasgow, you could get the sleeper to London then hop on a Eurostar to be in Paris by mid-morning. Really good left luggage at Gare du Nord so you can have a nice day in Paris without your bags, then get the sleeper train to St-Gervais, change onto the local train to Chamonix and arrive (from memory) about 10am.
The website
http://www.seat61.com
is packed with practical info for a trip like this.
In reply to
aldo56: Which one are you on Aldo? I'm heading over 12-14 from Edi
In reply to
aldo56: 16th to the 18th mate, would have been handy!

In reply to
d80f0u: Funny, never ever even considered the train, due to driving everywhere for climbing trips.
---
This topic has been archived, and won't accept reply postings.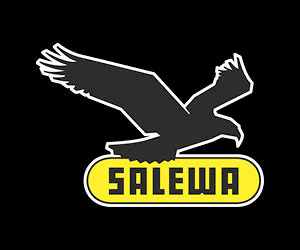 Elsewhere on the site
Will Sim and Andy Inglis have made the second ascent of VIII,9 on Ben Nevis, followed by Will making a rare... Read more
141222
0
F ounded in 1993, Mountain Hardwear are a pretty young mountaineering clothing and equipment manufacturer but are also one of... Read more
141216
0
The release of Peter Jackson's new film The Hobbit: The Battle of the Five Armies on 12th December may not appear to link to... Read more
141212
0
PowerFingers is a simple, easy to use product which is incredibly effective for Climbers who require finger strength and... Read more
141222
0
Perhaps the perfect Xmas gift for the climber in your life... Wild Country's Crack School has two of the worlds best crack... Read more
141219
0
---