| | |
| --- | --- |
| | / Kids rock shoes question |
This topic has been archived, and won't accept reply postings.
My 9 year old is starting to get interested in climbing. So far I have been hiring boots and harness for his first couple of visits to the wall, but as he seems keen I am thinking of investing rather than hiring.

Does anyone have experience of kids rock shoes ? Do they get outgrown before they wear out ? If so, is there a market for second hand shoes ? ( Money is tight).

Owning shoes rather than hiring also means I can take him out to Windgather and similar beginner-friendly crags.

Any advice to share ?

Thanks.

Rug
In reply to
rug: there is a market for kids shoes, they often outgrow them first.
Try buying secondhand through your local wall?
Paul
In reply to
rug: Ebay....our 13 yr old has had every pair since the age of 3/4 from ebay . He is a size 8/9 now so getting more expensive but feet grow fast so getting kids sizes usually always means getting stickies in good nick and relatively cheaply. Good luck:-)
In reply to
rug: Buy secondhand, sell secondhand, either on here or on ebay.
I currently have a pair of Boreal Diablo's size 37 (UK 4) but actually a bit smaller than that which my 10 year old has outgrown on ebay for £15 posted.
Whoever buys them can use them until outgrown and then sell them on for a tenner.
Kids very rarely use them enough to wear them out.
Thanks for all replies.

I had looked at the For Sale/Wanted forum, but not checked ebay. As you say, there are lots. Sorted now !

Rug

In reply to
rug:
The sizing on rock shoes is all over the place, even the kids stuff, ebay is a bit of a gamble.
I've even found that the sizing differs between different pairs of the same shoes.
If you buy big at least they can grow into them, but if you can get them at the wall to try them first so much the better.
Keen kids tend to go through the toes quite quickly, as they find the easiest way round reachy moves they can't make is a double handed pull accompanied with frantic toe smearing, depends on the surface and how often they climb as to how soon they go through them.
Once you try to get them small adult shoes rather than the bulky toed kids shoes it gets even worse.
It's difficult to persuade kids to use lace ups and if they're too young it's a pain to tie them yourself but you can reduce the volume with laces that you can't do with velcro. If you can persuade them to wear laces they can edge better and their footwork improves.
---
This topic has been archived, and won't accept reply postings.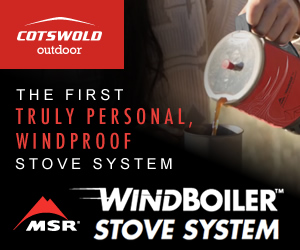 Elsewhere on the site
On Saturday 13th December Greg Boswell and Guy Robertson kicked off their Scottish winter season early by making the... Read more
141218
0
With four photos in this week's top ten, and a UKC gallery of stunning images we thought it was time we had a chat with... Read more
141203
0
F ounded in 1993, Mountain Hardwear are a pretty young mountaineering clothing and equipment manufacturer but are also one of... Read more
141216
0
The Epicentre Mega Winter Sale starts in store 9am Christmas Eve. We have a great selection of in store only deals from... Read more
141218
0
This years ROCfest will be slightly different. We've decided to run a Climbing Festival, not just a competition! Over... Read more
141216
0