| | |
| --- | --- |
| | / What is happening to the bouldering world? |
This topic has been archived, and won't accept reply postings.
A month or so ago a few new boulders sprang up in the pleasly area of Mansfield.
Great some one else cleaning up the mag lime (saves me doing it all the time) but what the hell are these guys playing at.
I have visited all the areas they have put up on here and even told them about one of my own forgotten secrets ( wish I hadn't ).
Anyway these venues have been very well cleaned but then the climbers appear to be climbing with mud boots (only way I can explain it), by this I mean all (yes all) the foot holds used on each crag are just covered in sh*t. Then to make things worse this was left on one boulder for all to see, and posted as a topo on here.
http://www.ukclimbing.com/images/dbpage.html?id=216271
Now in the forgotten quarry I told them about the same is happening, we have a set of problems on one wall all numbered up fro 1 - 12 even with SDS by the side of some of the numbers to denote a sit start.
W T F is this all about boys?
I have asked you respectfully through private messages to use a bouldering mat or a towel, and have also asked you to take down the images of the chalk lines and numbered problems, this after having to wash them off the rock where you left them.
Now you are upto the same tricks again why? If you know Robert Oakton or his freind Mark can you please have words, this is not acceptable and will no longer be tolerated.
I know you want your own bit of fame and glory in the climbing world ( Marks own words) and this is certainly going the right direction to get you that. Is bouldering taking a huge step backwards?
Oh and if you want to massage your own ego please go and have a look at there problems all the problems are vastly over graded, that's if you can figure out what they have done.
Tony Simpson
In reply to
Tony Simpson: sorry that should have said Roberts own words not marks. Do apologise, but I'm rubbish with names and only bumped into them once.
In reply to
Tony Simpson:
I think extrapolating 2 idiots into "the bouldering world" is possibly a bit much.
But agreed, this looks pretty awful.
In reply to
Tony Simpson:
That is really shit behaviour.
I'm guessing you'll get more response on the other channel.
Cheers, Sherlock
In reply to
Tony Simpson:
Hi Tony Thanks for highlighting this here. On the positive side there have been some sterling cleaning efforts in the area especially on the main Pleasley crag.
Steve
In reply to
Tony Simpson:
PS Can't find this on the other channel. Are you putting it up there as well?

In reply to
Offwidth:
The cleaning is not an issue and to be honest upto them starting in what is called Forge Lane Quarry, the cleaning job they had done was great.
The chalked on route markers and muddy feet is my only complaints.
Well out of order.
The clearing of some of the trees infornt of the crag at Pleasly Vale could bee seen as a bit extreme, but everyone has there own thoughts.
---
This topic has been archived, and won't accept reply postings.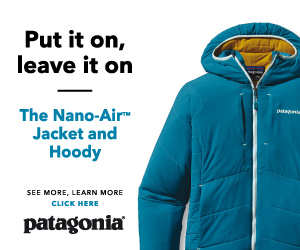 Elsewhere on the site
This years ROCfest will be slightly different. We've decided to run a Climbing Festival, not just a competition! Over... Read more
141216
0
The Epicentre Mega Winter Sale starts in store 9am Christmas Eve. We have a great selection of in store only deals from... Read more
141218
0
With four photos in this week's top ten, and a UKC gallery of stunning images we thought it was time we had a chat with... Read more
141203
0
F ounded in 1993, Mountain Hardwear are a pretty young mountaineering clothing and equipment manufacturer but are also one of... Read more
141216
0
On Saturday 13th December Greg Boswell and Guy Robertson kicked off their Scottish winter season early by making the... Read more
141218
0
---