| | |
| --- | --- |
| | / Please Suggest a 3 Hour Hill Walk Near Nottingham |
This topic has been archived, and won't accept reply postings.
Hi,

I am visiting Nottingham in a couple of weeks with 3 friends.
We are going to a wedding!

However, we will have some spare time and would like a hill walk (?) with the following criteria;
1. Within 1 hour drive of Nottingham
2. Up to about 3.5 hours long (ish)
3. Not very difficult but it can have some climbs.

Any suggestions?

Thanks
In reply to
dewsbury:
Depends on where you are in Nottingham but if you have easy access to the M1, then heading to the Derbyshire/Peak District is within the 1 hour (such a Dove Dale or Chatworth).
I've always found it difficult to find good walks near Nottingham and tend to head to Derbyshire!
Perhaps look at the map around:
Belvoir Castle.
River walks around Burton Joyce, Gunthorpe, Hoveringham.
Bestwood or Rufford parks.
Newstead Abbey (really interesting gardens).
Sherwood Pines.
Attenborugh nature reserve.
Some of the parks/reserves may be a bit short to fill 3 hours.
Drive just over the hour to get to Hope (e.g. Mam tor) or Derwent/Ladybower reservoirs for really fantastic walks.
In reply to
dewsbury:
gooogle maps says over haddon is exactly one hour from nottingham.
from there drop down into lathkill dale, keep going west for and hour and a half and then retrace, unless you've made it to monyash, then a quick pint in the bull's head and walk the road back to save time.
or try visiting arbor low, the stonehenge of the north in someone's imagination, drop down to monyash and do the dale that way (eastwards).
bit of scrambling to be done if you want, a cave if it's dry.
one of the best short walks in the entire country IMHO.
In reply to
dewsbury:
Hi
Max has given a lot of suitable ideas.
For easy walks in the Peak close to Nottingham, one of the best areas is near Winster/Birchover. You can easily do a walk taking in Stanton Moor, Robin Hoods Stride and Rowtor Rocks in 3.5 hours. This is mostly rolling countryside rather than big hills.
http://www.walkingbritain.co.uk/walks/walks/walk_b/3196/
If you're on the south side of Nottingham, the best place closer than the Peak District is Bradgate Park in Leicestershire. It's a great country park, though on a sunny day, half of Leicester also knows this.
Hi,
I am the original poster of the query!

I like the "STanton Moor" link.

Also, I guess that I was looking for "links" rather than general geographic areas.

I have zero knowledge of the area and "links" will give me fool proof guidance.
Thanks for all contributions to date.
Hi,
I originally posted the query looking for a walk near Nottingham.
Well.. 4 young 51 year old Dubliners took the recommendation below;
http://www.walkingbritain.co.uk/walks/walks/walk_b/3196/
(Started in Winster,...).
We had glorious weather.
The walk was excellent, especially the middle bit near Earl Grey tower.
We had an excellent afternoon and it kept us out of the pub!
On a minor negative note, we found the instructions on the website a little unclear but completed the walk successfully. (Nearly got lost in the first 10 minutes though!).
Thanks all your help.
It was a great success.
In reply to
dewsbury: Ah winster! I've spent the best part of 4 years working in Winster on the renovation of two stone cottages. If you ever fancy a night or two in a award winning B+B check out the Old shoulder of Mutton at Winster on trip advisor! (I'm not the owner BTW!)
Mark.
In reply to
dewsbury: If you saw the straggling family group with the two labradors and the twin babies bimbling over Stantor Moor today, that was me and most of Mrs T's family! It was lovely up there. As it kept you out of the pub, I don't have to apologise for the mewling babes in the Druid (they aren't mine!)
---
This topic has been archived, and won't accept reply postings.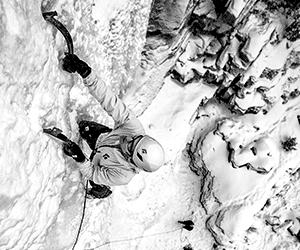 Elsewhere on the site
The Epicentre Mega Winter Sale starts in store 9am Christmas Eve. We have a great selection of in store only deals from... Read more
141218
0
The release of Peter Jackson's new film The Hobbit: The Battle of the Five Armies on 12th December may not appear to link to... Read more
141212
0
F ounded in 1993, Mountain Hardwear are a pretty young mountaineering clothing and equipment manufacturer but are also one of... Read more
141216
0
This years ROCfest will be slightly different. We've decided to run a Climbing Festival, not just a competition! Over... Read more
141216
0
On Saturday 13th December Greg Boswell and Guy Robertson kicked off their Scottish winter season early by making the... Read more
141218
0
---