| | |
| --- | --- |
| | / Evje, Norway |
This topic has been archived, and won't accept reply postings.
It's looking likely I'll be working near Evje this summer.

Has anybody climbed around the area before? I've seen some articles about Setesdal Valley in the winter for ice climbing but can only find limited info on what the area is like in the summer.

Cheers.
Also, Im planning to drive there from the UK. Has anyone done this before? Bit of a mission but is it easy enough? It's a shame the ferry from newcastle doesnt run anymore.

If anyone wants to join for the ride then let me know. I'll be leaving around may 23rd or so and can drop people off on the way.
In reply to
RobbieT:
I prefer Nissedal to Setesdal for summer rock - can't be too much further away presumably as it runs parallel, a little further to the east.
Chris
In reply to
RobbieT:
Plenty to go at, especially if you have wheels. The (relatively) new German Setesdal guide covers multi pitch trad about an hour north of Evje, there is a trad single pitch crag nearby ("44,5") originally developed by British Armed Forces many moons ago. Troll Mountain use this crag occasionally, but it seems to be suffering from underuse; diff to E3.
"Go North" (also German, atrocious guide, but gets you to the bottom of the routes!) covers Nissedal and Fyresdal, also within reach from Evje, bit more driving though. Rockfax have a download for some of the better multi in Nissedal, specifically on Bærumslandsfjellet and up at Hægefjell (brilliant spot, fantastic granite bouldering too...).
South to Kristiansand (45mins) or Arendal; sport and bouldering more prevalent on the coast (27crags has some coverage).
Thanks guys, some good info there :)

It's going to cost a bit for the drive but I think I'm going to suck it up and do it. Sounds like it will be a lot easier to get to these places if I have a car around.
In reply to
RobbieT: About 15 years ago I was invited over by some guys who were working as PTI's at a British Army outdoor pursuits centre in Evje. We mostly went canoeing but we did do some local climbing, mostly on unclimbed or unrecorded crags. I remember being very impressed with how much potential there was in the area. I imagine there has been a lot of development since and if the base is still there I imagine the staff will have been quite involved in that.
Might be an idea to drop them a line - I was very well received when I visited even though I only faintly knew the guys who invited me.
---
This topic has been archived, and won't accept reply postings.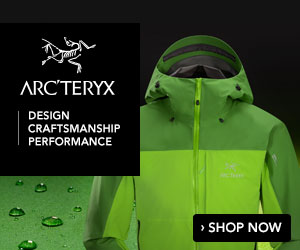 Elsewhere on the site
F ounded in 1993, Mountain Hardwear are a pretty young mountaineering clothing and equipment manufacturer but are also one of... Read more
141216
0
Perhaps the perfect Xmas gift for the climber in your life... Wild Country's Crack School has two of the worlds best crack... Read more
141219
0
Rock shoes stink – let's face it. Boot Bananas are the perfect way to fight the funk and keep them fresh. They help... Read more
141219
0
Tonight's Friday Night Video features the Norwegian town of Rjukan, once believed to be the home of the world's tallest... Read more
141219
0
The release of Peter Jackson's new film The Hobbit: The Battle of the Five Armies on 12th December may not appear to link to... Read more
141212
0
---