| | |
| --- | --- |
| | / Rogelio + Valentines day multi pitch advice El Chorro 60m rope? |
This topic has been archived, and won't accept reply postings.
Hey all me and the missus are out to el chorro next week, i have found a route named rogelio at sector suzia,it is a 120m 4+ the guide book states the route has several short pitches which i think will be ideal route to introduce her to multip pitch climbing.

However i was unsure of the abseiling in el chorro, when it states back down the line will that be a direct line, to other abseil points or back to each of the belay stances?

I was also hoping to have a crack at valentines day if we did well with rogelio, but the two top pitches are 40m will it be possible to abseil back down these routes?
Any information regarding good practice on multi pitch and first hand experiance of the routes would be greatly appreciated
In reply to
pymn nice but dim:
Rogelio is back down the line not to seperate anchors.
Valentines day can be done with a 60m - just. Some comments here:
Every pitch is excellent! p1 hard for grade but nice delicate moves. p2 is the best, thrilling safe F5 climbing. 6a pitch is steep compared to rest but very good, big holds and well bolted. Final pitch a touch runout and hard for grade but still excellent. 6 abseils to the bottom on 60m rope. Beware, p4 ab requires the full 60m! Ab from p1 stance can reach ledges to downclimb final 5m, however we abbed to chain midway on p1.
Off the route database here:
http://www.ukclimbing.com/logbook/c.php?i=112644
and info for Rogelio:
http://www.ukclimbing.com/logbook/c.php?i=112704%29
I use it for teaching multi pitch to clients. Not a great route but you can ab off any of the first 4 or 5 pitches with a 60m or go all the way to the top ( about 300m roughly 8-10 pitches ) and walk off to the left. The last 2 of these pitches are the hardest and longest. LAst pitch is 35m and 6a+ ish.
I often just use the first 3 pitches with clients tbh and then try and get them up something like Amptrax or Valentines Day which are much nicer routes but obviously more involved.
In reply to
pymn nice but dim: What biscuit said. Only other thing is to watch out you don't go too high on Rogelio if you are intending to ab back down - some of the pitches are longer than 30m. I've done it a few times with a bit of unroped downclimbing on the (easy) sections you can't ab, but its worth being ready for!
In reply to
pymn nice but dim: excellent! cheers for the info! So it's a safe(ish) assumption that we will be able to get to somewhere pretty decent on 30m of rope.
If for what ever reason I found myself in an area where it wasn't long enough could I lower her off on a belay, ab down to a decent bolt, secure myself and re thread through like if failing to top out on a sport route? Iv been trying to find some good multipitch articles but most aren't covering the kind of situations I could see arising!
In reply to
pymn nice but dim: thanks for enlightening me btw i cant believe iv not found the route database!
In reply to
biscuit: Those are my comments! Was going to post just that, can be done in 5 abs
In reply to
pymn nice but dim:
Throwing the rope down Rogelio is a thankless task, its not really steep enough!
I think the book shows it as 4 pitches, which it is not, as the log book says, it is longer.
There is an appealing looking in the book beginners section, which is slabby, polished and hard for the grade. Be cautious of this little sandbag too. (Through the tunnels).

You should watch out on Rogelio, a couple of the pitches are 30m long, and one of those was rather rope draggy. Also, after about pitch 6 or 7 it starts getting harder and harder, ending on a 6a+ top pitch. Lovely climb but not what we were expecting...my advice is to take a head torch, we got caught out because of those extra pitches
Valentines day is a lovely climb though, a great spot on top for a bite to eat
---
This topic has been archived, and won't accept reply postings.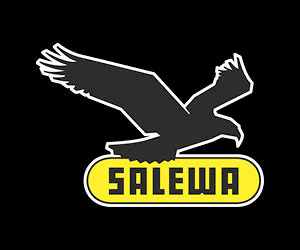 Elsewhere on the site
F ounded in 1993, Mountain Hardwear are a pretty young mountaineering clothing and equipment manufacturer but are also one of... Read more
141216
0
Tonight's Friday Night Video features the Norwegian town of Rjukan, once believed to be the home of the world's tallest... Read more
141219
0
With four photos in this week's top ten, and a UKC gallery of stunning images we thought it was time we had a chat with... Read more
141203
0
Perhaps the perfect Xmas gift for the climber in your life... Wild Country's Crack School has two of the worlds best crack... Read more
141219
0
Rock shoes stink – let's face it. Boot Bananas are the perfect way to fight the funk and keep them fresh. They help... Read more
141219
0
---