| | |
| --- | --- |
| | / New Zealand Alpine Club Guidebooks |
This topic has been archived, and won't accept reply postings.
Hi,

My fiancée and I are planning on heading down to NZ in November for our honeymoon. We'd love to do some mountaineering while there, current plan is Mt Aspiring. Does anyone know where we can buy New Zealand Alpine Club guidebooks in the UK? Specifically The Mount Aspiring Region book. It would be great to have a flick through before laying out for hefty international delivery fees from their website.

Cheers,
Kieran
In reply to
KieranT: Sorry - can't help directly with the guidebook question but am happy to help with any info that can be downloaded from my brain. Am based in Wanaka and have climbed Aspiring a few times by different routes - drop me an email if that's any use.
In reply to
KieranT:
The guidebooks were stocked by needle sports a few years ago. The nz climber magazine did a special article all about the routes on mt aspiring in 2006 just after I climbed 24 hour party people.
For maps to get a handle on the terrain try
Www.topomap.co.nz
The kind offer from Adrian in Wanaka is by far your most valuable resource.
James e
In reply to
KieranT:
Hey, I climbed Aspiring in February via the North-West ridge. It's a stunning mountain, highly recommended.
No need to buy the guidebook as it is actually online for free here:
http://climbnz.org.nz/nz/si/main-divide-of-the-southern-alps/mt-aspiring
http://climbnz.org.nz/nz/si/main-divide-of-the-southern-alps/mt-aspiring/north-west-ridge
I just printed and laminated one of these off. Compared to the UK, you'll find a lot of the NZ guides are lacking on detail. But I think this adds to the adventure! In November, Route 21 should be a goer (the shrund opens up too much later on) and is quicker than Route 19 despite what the guide says. Route 22 or 'The Ramp' is even faster but can be sketchy and a number of people have died on this route.
Some tips if you decide on Routes 19 or 21:
As your traversing left, you'll be looking up to your right thinking how the hell do I get on top that buttress. You can either keep traversing left along ledges missing the buttress out, or cut back right and up, crossing onto the right of the buttress to gain the top. If you see some bolts your going the right way.
There's also the harder South-West ridge which should be in nick come November. I haven't done this (yet!) but it's meant to be an absolute classic.
There are also free maps online as well:
http://www.topomap.co.nz/NZTopoMap?v=2&ll=-44.385879,168.732136&z=13
The walk in is beautiful but gruelling. I'd recommend flying in and walking out to keep the romance going on your honeymoon! The cheapest are Aspiring Helicopters at something like $270 one way - alex@aspiringhelicopters.co.nz
Hope that helps. Drop me an email if you've got anymore questions...
Adam

In reply to
Swampi:
In addition to the above. I was there in early Dec last year. Two or three groupls (incl. me) turned back on #19 as some schrods/slots were a problem and there was quite a lot of deep fresh snow up to that point (needed trailbreaking the evening before). #22 The Ramp was being avoided because previous parties had found it avo prone in deep snow, but just after we left it proved the best way up at that time. Personally next time I'd rather go for the SW ridge.
Flying in is good, but only walk out if the weather is OK for you to navigate. As you go back through Bevan Col you need to go right (nw?) before you eventually go down and left (south?). It means hitting a spur at the right point to descend and it's a rough track.
---
This topic has been archived, and won't accept reply postings.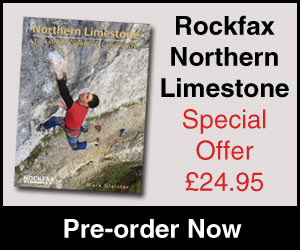 Elsewhere on the site
Rock shoes stink – let's face it. Boot Bananas are the perfect way to fight the funk and keep them fresh. They help... Read more
141219
0
Tonight's Friday Night Video features the Norwegian town of Rjukan, once believed to be the home of the world's tallest... Read more
141219
0
Perhaps the perfect Xmas gift for the climber in your life... Wild Country's Crack School has two of the worlds best crack... Read more
141219
0
At a bar in Llanberis an old man chimed in And I thought he was out of his head Being a young man I just laughed it off When... Read more
141203
0
F ounded in 1993, Mountain Hardwear are a pretty young mountaineering clothing and equipment manufacturer but are also one of... Read more
141216
0