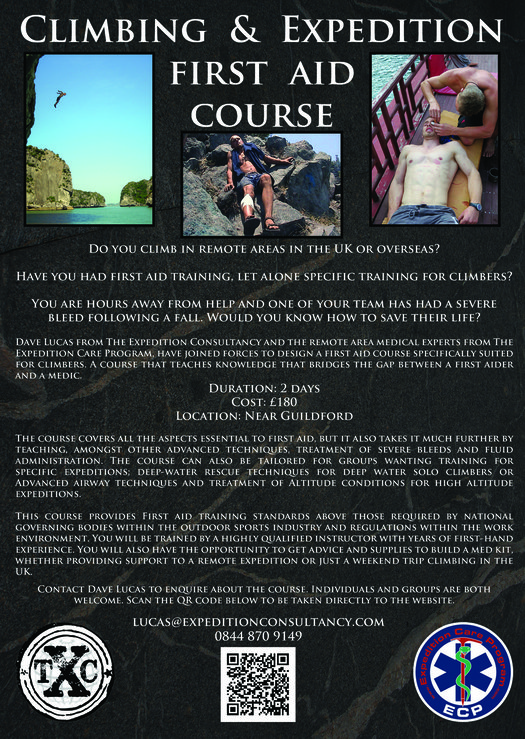 I have joined forces with the Expedition Care Program and we are launching a new first aid course. This course has been specifically designed for climbers and it is teaching first aid to a much more advanced level then many other courses on the market.
This course suits all types of climbers, whether they are going deep-water soloing, cragging on the weekends, travelling to climb in remote far-flung destinations of the world, or climbing to the highest peaks of the world's greater ranges.
In short this course is all about knowing how to recognize and treat some life threatening conditions typically found in climbing accidents. To put it even more simply, if you spend a couple of days and £180 learning these skills you could help save a friends' life.
Topics that can be included are:
Fluid administration
Treatment of catastrophic bleeds
Deep-water rescue techniques
Advanced airway management
Treatment of high altitude associated conditions
Primary and secondary head injuries
Click on the following link to read more and see course dates or if you want to join as a group and chose your own dates you can contact me directly.
http://expeditionconsultancy.com/wp/2013/03/climbing-expedition-first-aid-course/
Please do not hesitate to contact me if you have any questions.
Many thanks,
Dave