| | |
| --- | --- |
| | / Expedition Climbing Team |
This topic has been archived, and won't accept reply postings.
I am currently planning a climbing expedition trip to East Greenland during the summer of 2014.
The expedition will consist of six climbers pushing their limits of physical ability and mental strength for an extended period of six weeks.
The plan is to depart the UK around the 4th July 2014, and stay overnight in Iceland before flying to Greenland. We will spend 2 days prepping in Kulusuk before heading up the Fjord to a drop off point for the 2 day walk-in.
The plan of attack for the climbing party is to make repeat ascents of some of the previous routes and then get straight on to looking at new routes to be explored. With the vast amount of rock face that makes up this area, the objective is to make several First Ascents going fast and light.
The planned returned date for the trip is 17th August 2014, with two days recovery in Iceland before heading back to the UK around the 19th August. This allows for just under 6 weeks of climb time
Two spaces have been filled one experienced and one not, if you are an experienced big wall climber / alpinist interested in this trip then please feel free to get in touch.
Cheers
Cathy
(Expedition Leader)
http://cathalldred.wordpress.com/
In reply to
allycat:
Hi Cathy!
I'm not able to join you but I have a suggestion.
Take a look at "Climbing: Expedition Planning" by Clyde Soles and Phil Powers from The Mountaineers Books.
This is an excellent guide to preparing an expedition and you may find it useful if this is your first such trip.
Regards and good Luck,
Cliff.
In reply to
CliffPowys:
Hi Cliff,
Thanks for the recommendation sounds like an interesting read.
Cathy
In reply to
allycat:
Hey folks,
To those who have emailed, I am in the process of replying and answering any questions you have asked.
Cheers
Cathy
In reply to
allycat:
Hi Cathy,
It would be handy to know a little about you and the group before any questions can really be asked otherwise we will all be here for an age.
could you please fill out your proflie and give us an indication of the style by which this trip is to be planned (ie are you "the leader - pay your money and come" or are you "camp boss - i have x sorted and I need help with y" or are you a "keen climber" and anything goes?
Thanks
Rob

In reply to
allycat:
What area are you going to along the east coast? In 2001 I was part of a team that climbed in the cape farewell region which is at the southern tip. You can see the full expedition report written by Mat Heason on my website:
http://expeditionconsultancy.com/wp/2013/06/greenland/
I hope it helps.
Please do not hesitate to contact me if you have any other questions regarding organising an expedition.
Good luck
Dave Lucas
---
This topic has been archived, and won't accept reply postings.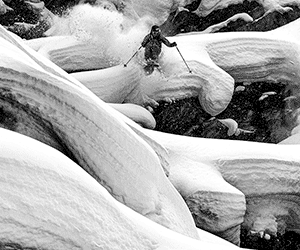 Elsewhere on the site
Perhaps the perfect Xmas gift for the climber in your life... Wild Country's Crack School has two of the worlds best crack... Read more
141219
0
At a bar in Llanberis an old man chimed in And I thought he was out of his head Being a young man I just laughed it off When... Read more
141203
0
F ounded in 1993, Mountain Hardwear are a pretty young mountaineering clothing and equipment manufacturer but are also one of... Read more
141216
0
Will Sim and Andy Inglis have made the second ascent of VIII,9 on Ben Nevis, followed by Will making a rare... Read more
141222
0
PowerFingers is a simple, easy to use product which is incredibly effective for Climbers who require finger strength and... Read more
141222
0