| | |
| --- | --- |
| | / pointers for my first lead training plan |
This topic has been archived, and won't accept reply postings.
So iv got a trip to Costa Blanca booked in 3 months and finding indoor lead very uninspiring and have no motivation to redpoint hard lead routes. Iv been more or less bouldering so my strength is very good but that means nothing while leading as I get pumped in an instant!

So I'm interested in forming a training plan as opposed to just trying to tick all the routes at the local wall is my usual trick which usually ends in not getting the most out of my holiday.

So I'm just curious if anyone has any tips, advice or links for a first training plan? I can usually climb 3 times a week if it helps.

Thanks
In reply to
Gile5: 4x4s show results for me quite quickly, as does doing lots of boulder problems with *no* rest. A friend of mine does 'the chili challenge' where you climb to the first clip, climb down, climb to the second climb, climb down etc, certainly feel it afterwards!
In reply to
Gile5: Can I ask why you find indoor leading so inspiring? If you're prepared to do indoor bouldering/circuits and don't mind doing an exercise like 4x4 I don't see why indoor leading should be any less enjoyable given that you plan on leading outdoors.
Furthermore, if you want to lead, stamina isn't the only thing you need to improve. The ability to lock off whilst clipping is also hugely important. The necessary strength and technique to maintain tension isn't something that happens overnight. The more used to it you are, the more prepared you'll be when you lead outdoors. This is especially true if you're climbing trad and need to take more time to place the gear, but applies to any kind of lead climbing, even on a sport route with the draws already in place.
Beyond that, training endurance with top-rope laps or endless traversing is a good way of overcoming a pump. Using easier holds on a hangboard and doing long sets of repeaters will also help.
In reply to
Gile5:
Agree with what others have said. For stamina I usually try and mix up a combination of
(i) roped 4x4s on sustained mildly overhung routes (2mins betweens reps, 15' between sets, roughly at a grade corresponding to your consistent onsight limit, perhaps 6c to start with aiming for 7a)
(ii) UDU (up-down-up) to replicate the longer time/mileage on outdoor routes; often the down is at done an easier grade but it trains recovery I think
(iii) continuous climbing 20 - 30 mins (either roped up and down - ideal but hard to find partner - or traversing); good on a recovery day and gets a surprising sweat on, much lower grade than the other two sessions ... like F5+ or F6a
I'd usually do one each of these in a week.
Another suggestion is to do at least one day a week of redpointing a coupe of grades above your onsight limit, perhaps picking 2 different styles of route. I can usually only manage 3-4 decent burns at this, thus it combines well with a warm-down doing (iii) above. Good for tactics, falling practise, and specificity to what I personally hope to achieve on a trip.
If you've been doing a lot of bouldering your lead head may have got a bit weaker (unless it's already very solid), and deliberate fall practise can be well worthwhile ahead of the trip. If you don't want to do this, then it probably means you need to ... jumping off the top without clipping the loweroff for your first 3 warmup routes takes seconds.
Worth thinking about your goals on the trip: is it to onsight lots of routes at your current limit, or to redpoint a few harder ones that are at a new level? If it's the latter, doing more redpointing indoors makes sense. Of course the stamina training is always good as it means you can simply do more in total :-)
Good luck, wishing you a fantastic trip! Andy
You've probably seen them, but Robbie Phillips wrote a great 5 part article on UKC a while back.
Parts 3 and 4 are particularly relevant to your question, here's part 3 (link at the bottom takes you to the other parts):
http://www.ukclimbing.com/articles/page.php?id=3924
Scroll down past the technique parts to get to the physical training sections of each article.
In reply to
Gile5:
Setting aside the fact that it sounds like you should really have booked a trip to Font instead of Blanca...
It sounds lke your motivation is pretty low for routes and so you are unlikely to actually that much in the way of training for them. So with that in mind I'd suggest you limit it to a session a week of 4x4 routes for six weeks. I recon this with give the best return for minimum time investment.
In reply to
Gile5:
3 months is loads of time to get fit for Spain!
Honestly I would train endurance exclusively, as I doubt strength will be your limiting factor at all out there. This depends on your grade/current strength but for me this was definitely the case.
It's quite simple really, as long as your get really pumped you're training right. Then you can structure the training (eg 4x4) as much as you're motivated.
I don't have a lead wall and I've found that 30 move circuits on a bouldering wall have been ample in training the ability to climb well when tired.
Good luck and you can make huge gains in that time!
---
This topic has been archived, and won't accept reply postings.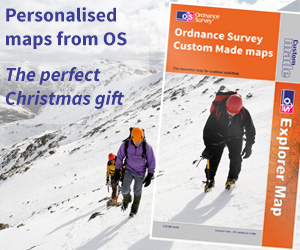 Elsewhere on the site
Perhaps the perfect Xmas gift for the climber in your life... Wild Country's Crack School has two of the worlds best crack... Read more
141219
0
F ounded in 1993, Mountain Hardwear are a pretty young mountaineering clothing and equipment manufacturer but are also one of... Read more
141216
0
Rock shoes stink – let's face it. Boot Bananas are the perfect way to fight the funk and keep them fresh. They help... Read more
141219
0
Tonight's Friday Night Video features the Norwegian town of Rjukan, once believed to be the home of the world's tallest... Read more
141219
0
With four photos in this week's top ten, and a UKC gallery of stunning images we thought it was time we had a chat with... Read more
141203
0
---