| | |
| --- | --- |
| | / Ecrin or Frankenjura Sport climbing? |
This topic has been archived, and won't accept reply postings.
Hi

From the start of August I commence a 9 month road trip with my girlfriend and our first long term destination is the bouldering areas of Switzerland (Magic wood, etc), aiming to arrive the start of September.

Before that I was going to head to Ecrin as there's meant to be bouldering and Sport and as it's reasonably high, it should be cool (ish). After entering the routes into google maps, Ecrin seems quite out of the way for getting to Switzerland but Frankenjura on the other hand seems a lot more convenient, saving around 500km compared to Ecrin>Magic Wood.

What are people's opinions? Is Ecrin far superior to Frankenjura?
In reply to
cha1n:
I'm open to other suggestions aswell. I picked Frankenjura because it's meant to be climbable in the summer, due to the tree cover and it's sort of more direct coming from Dunkirk and heading to magic wood via Frankenjura.
Anywhere else on the way to magic wood that you can climb in the summer would be great!
In reply to
cha1n:
Nothing is superior to the Frankenjura! However end of August it can be pretty grim as the humidity can reach appalling levels due to the tree cover, if itīs cool weather then itīs o.k but if itīs hot then itīs vile. If itīs bad then go on to the Allgau as there are loads more crags high up and itīs right on the way to Switzerland, there is loads of new development there at the moment and a new guide out
http://www.gebro-verlag.de/
In reply to
cha1n:
hi we're driving from Cardiff to Les Ecrins the 27 or 28 of july. Interested? 2 spares sits
Good climbs
In reply to
cha1n:
Very different areas IMHO. Frankejura is nearly all single pitch, shortish picthes at that, whereas the Ecrins has much more variety and the opportunities for mountains.
Frankenjura:
Lots of pocketed limestone, great if you're strong.
Or great to get strong.
Better beer.
Not much chance of getting a suntan (compared to Ecrin) due to trees
No mountains.
Quite a lot of overhanging powerful bouldering.
Ecrins
Loads of variety I imagine. From my experience, lots of granite slabs, granite boulders.
Lots of amazing multi pitch
Better rest day options - rafting, biking, walking.
It really boils down to whether the thought of powerful short limestone routes appeals. If so then go. If not then go to Ecrins.
PS, I love both areas. Done maybe 30 days in Ecrins and maybe 100 in Frankenjura.
In reply to
cha1n:
Thanks for the replies everyone.
Short and powerful would certainly suit me as bouldering is my main focus but it sounds like the weather in the jura will be a bit pants.
My main concern about Ecrin is how far out of the way it is. For the extra cost of fuel it might be worth heading straight to Switzerland and paying for camping.
I'll start a new thread asking about summer climbing venues on the way to magic wood. Steep and powerful is preferred over slabby stuff.
---
This topic has been archived, and won't accept reply postings.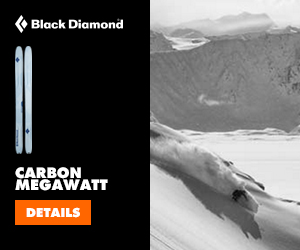 Elsewhere on the site
The release of Peter Jackson's new film The Hobbit: The Battle of the Five Armies on 12th December may not appear to link to... Read more
141212
0
Perhaps the perfect Xmas gift for the climber in your life... Wild Country's Crack School has two of the worlds best crack... Read more
141219
0
Rock shoes stink – let's face it. Boot Bananas are the perfect way to fight the funk and keep them fresh. They help... Read more
141219
0
Tonight's Friday Night Video features the Norwegian town of Rjukan, once believed to be the home of the world's tallest... Read more
141219
0
F ounded in 1993, Mountain Hardwear are a pretty young mountaineering clothing and equipment manufacturer but are also one of... Read more
141216
0