| | |
| --- | --- |
| | / Climbing in the Alps |
This topic has been archived, and won't accept reply postings.
Hoping this is in the right section...

Anyway, I'm a keen UK hill walker. I've been up various peaks in Snowdonia, Brecon and the Lake District as well as a bit of outdoor climbing, although most of my climbing is indoors due to my location.

I've always wanted to climb in the Alps and am looking to make this transition, possibly next summer after a recent move to Germany. The question is, basically, what is the best way of going about it? I've seen 'Intro to the Alps' style courses that teach you about the glaciers, crevasse rescue, ice axe and crampon use etc etc., but is that the best way to go about it? Or is trying to find an experienced climber willing to take me under their wing and 'train me up' a better approach?

UK hillwalking is pretty straight forward, along with the scrambles being all down to common sense, and even the basic ins and outs of rock climbing I managed to teach myself, but I understand there is a lot to learn before I just decide to drive to the alps and crack on.

All help appreciated.

In reply to
ssstrick:
The adventure begins here. I wish I had started going to the Alps at a younger age, but jobs, money and life tends to make it difficult.
Anyways, my pathway was hillwalking, backpacking in the UK. Then tried a longish Alpine foorpath route, ( a section of the GR5 ) to give an idea of ascents, the weather, the maps, the right kit etc.
Then got into scrambling and easy Scottish Winter climbing to familiarise myself with rope technique (especially fast movement and short roping), crampons, snow and ice belays. Did some Via Ferrata to scare the be-jesus out of me in terms of the exposure, and then booked on an ISM course as an intro to actual routes and using huts.
I think the thing is to make all your outdoor activity inter-linked and self supporting. Scramble,back-pack,climb plan and think as a competent mountaineer would. Start to learn about making 'those' decisions that maybe others have done for you before. I suppose the Alps are less forgiving of making the wrong decision, so you really have to soak up experience and that will help you when you have to make the right call.
Being able to travel at whatever level in the higher mountains is such a great joy, so enjoy it, but don't stick your neck out too far too soon.
Hope this helps.
SBC.
In reply to
ssstrick:
Arguably there are four main routes:
1) Teach yourself, go with friends and learn together. Cheap, rewarding, likely to be slow way of learning and potentially the most hazardous. Works for some.
2) Go with other experienced people. Cheap, rewarding, quicker way to learn and should be safer - if the 'experienced' people are knowledgeable and have the right skills. Going with a club can be a good option.
3) Pay to join a course. Costly, rewarding, fast pace of learning, you should be able to join a course that, once completed, will leave you with sufficient knowledge and skills to choose your own suitable routes and climb them independently afterwards. ISM, Icicle and Jagged Globe all come highly recommended.
4) Hire a guide. Most expensive but probably the fastest and most efficient way to learn to climb in the Alps independently. I would recommend a British Mountain Guide.
So it is a matter of choice depending on how much money you have available, how much time you have and which you would prefer. People use all these routes.
Looking at your previous experience a guide may work best as they can tailor their input precisely to your needs.
In reply to
ssstrick:
I agree with Mark.
(1)Best approach to a guide is to introduce yourself, give him/her an idea of what you've done so far - tell them you want to learn, and ask them to put a flexible programme together for you.
(2)Worst approach to a guide "Hi you dont know me but I want to climb Mont Blanc/The Matterhorn next Tuesday afternoon. Me and my 11 mates".
If you get a reply to (1) - you've found a good guide. If you get a reply to (2) - you've found someone who isn't actually a guide.
In reply to
ssstrick:Consider joing the deutsche Alpinverein. If they are like the Swiss Alpine Club they will organise alpine outings and you will
learn from people who know more than you.
For walking there are plenty of marked alpine footpaths (shown on any map). Only problem is that as soon as they reach scrambling grade + you will find cables and even ladders but it is a good way to get to know the region.
In my opinion better to start this way esp if you are living in the area and eventually you will meet up with like minded people
---
This topic has been archived, and won't accept reply postings.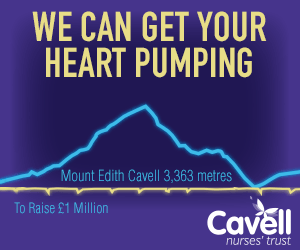 Elsewhere on the site
F ounded in 1993, Mountain Hardwear are a pretty young mountaineering clothing and equipment manufacturer but are also one of... Read more
141216
0
Perhaps the perfect Xmas gift for the climber in your life... Wild Country's Crack School has two of the worlds best crack... Read more
141219
0
At a bar in Llanberis an old man chimed in And I thought he was out of his head Being a young man I just laughed it off When... Read more
141203
0
Will Sim and Andy Inglis have made the second ascent of VIII,9 on Ben Nevis, followed by Will making a rare... Read more
141222
0