| | |
| --- | --- |
| | / Is Mountain Leader Summer Award and SPA recognised in the US? |
This topic has been archived, and won't accept reply postings.
Hello, please could someone tell me whether the ML Summer and SPA are accepted in the USA. Apologies if this topic has already been covered. Thanks in advance, Brad.
In reply to
BradleyWhite: I imagine they are recognised, much like your driving licence is recognised.
In reply to
BradleyWhite: I don't know either, but it would be worth checking if it varies from state to state.
In reply to
BradleyWhite: My understanding is if it is a similar environment. so if you are in an area with conditions similar to those you would find in the UK you should be ok. but it's be worth checking
In reply to
BradleyWhite:
Hi, this is an email I sent back in 2011. Bit of a quick one but you get the idea....
Hi,
I am after some clarification on what qualifications are recognised in America and was hoping you guys could help me. Is the British Single Pitch Award credited from the British Mountaineering Council recognised? Also I know its not climbing but are you aware of any coaching quals credited by the British Canoe Union? Any help would be much appreciated.
Thanks, Luke.
This is the reply...
Luke:
Thanks for your interest in the AMGA.
At this time we do not have a reciprocity agreement with the BMC. However, the AMGA SPI is built around the curriculum of the British SP Award, so it would seem that the two organizations should begin discussing reciprocity. I will add this to my list of tasks for the Board of Directors meetings coming up in October. In the meantime, what a couple of other ex-pats have done to get their AMGA SPI Certification by taking the 2-day SPI Assessment. Normally it is a complex process getting an exemption from taking the SPI course and going straight to the assessment, but with the British SPA, a copy of that certification would be all the documentation I would require and you would have to join the AMGA at the Associate Member level prior to taking the assessment.
So, if you need the certification sooner rather than later, you can apply for an exemption from the SPI course. Or, if you have more time, you can wait until the AMGA and the BMC work out a reciprocity agreement (hopefully this could be completed by the end of 2012.)
I know nothing about American Canoe Association requirements or certifications. Here is a link to their website:
http://www.americancanoe.org/
Thanks everyone for getting back to me so quickly - that's pretty much answered all my questions. :)

Many thanks, Brad


---
This topic has been archived, and won't accept reply postings.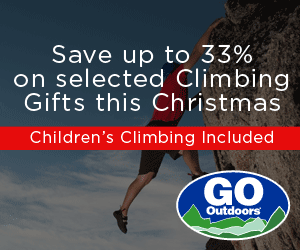 Elsewhere on the site
Will Sim and Andy Inglis have made the second ascent of VIII,9 on Ben Nevis, followed by Will making a rare... Read more
141222
0
At a bar in Llanberis an old man chimed in And I thought he was out of his head Being a young man I just laughed it off When... Read more
141203
0
Perhaps the perfect Xmas gift for the climber in your life... Wild Country's Crack School has two of the worlds best crack... Read more
141219
0
PowerFingers is a simple, easy to use product which is incredibly effective for Climbers who require finger strength and... Read more
141222
0
F ounded in 1993, Mountain Hardwear are a pretty young mountaineering clothing and equipment manufacturer but are also one of... Read more
141216
0