| | |
| --- | --- |
| | / Assembling a climbing rack |
This topic has been archived, and won't accept reply postings.
OK, hopefully this wont open too many cans of worms :) .....

I'm getting back into climbing which will be a mix about 50% walls & 50% trad, the latter being in Chew Valley & around Saddleworth where I live .... a 30 min walk from my back door to Wimberry Rocks

I've got a new harness, 'master' carabiner & belay device, soon to have some rope - and I've got a new pair of climbing shoes

Yes, I know i need a helmet !

As far as the rack goes, if you were starting out with the benefit of your experience, what sequence of kit would you buy (ie slings, nuts, rocks, cams, etc..) which sizes would you get and how many quickdraws

I'm probrably going to go with nylon for slings over dyneema as I favour their stretch capabilities, but will stand corrected.

Any advice greatly appreciated

have a great Bank Holiday :)


In reply to
moonchip:
Not sure how UK prices compare to US or what taxes you may have to pay or how the exchange rate is but...once you decide, I'd suggest checking out how much cheaper buying online from overseas is.
Dyneema massively wins for extendable draws.
With my limited experience I've found:
- if its heavy it often gets left behind. Cams above camalot 3 get no use, other than very specific plans. Conversely micronuts and red/pink tricams often come. Really like tricams.
- I like my set of totem cams more than my camalot c4s
- hexes get left behind for cams
- dmm hex extendable slings have a FAFF factor
- sometimes you need two nut tools so you can lend one to the second
- once you have a shittonne of snapgates, that minor weight saving from getting the lightest is nice (in my case the lightest was half the price on Amazon)
- outdoorgearlab is a great site for gear reviews, there's another site or two that let's you input gear and plots where you have size overlap/gaps. Pretty cool.
- often quickdraws are the same price as two bikers but you get a free dog bone
Oh and....
- try not to get injured, otherwise you end up surrounded by your shiny gear but unable to use it :(
In reply to
moonchip:
If you expect to be climbing in one particular area then you're probably the best person to decide what gear you need and what order to buy it in. If money wasn't an object I'd probably keep a set of quickdraws exclusively for indoor use. No matter what else you have, you're going to be using wires, so a set of those should probably be your first item, which makes extenders your second. add a set of hexes/torque nuts to that, plus a couple of 2.4m slings and say 4 1.2m slings - snaplinks for them and a couple of screwgates for belays and you have a rack. Cams, you can add at your leisure. I have a set of 4cu's and although there are better cams on the market, I don't think any of them are sufficiently better to trump the price advantage of the 4cu's. Opinions differ widely on that, you can cover the same range with less cams using dragons or camalots, but you still only get to use them once.
The energy-absorbing property of nylon slings is probably not going to be noticeable, given the presence of a dynamic rope in the system - the tradeoff is really bulk vs price.
Happy climbing :)

In reply to
moonchip:
Hello,
I would say:
Full set of Nuts DMM Wallnuts (2 Racking Krabs)
Camalot 0.75 (green)and Camalot 1 (Red)
Camalot 0.5 (Purple) or Camalot 2 (Yellow). I use the 0.5 more than the 2.
Racking Krab for each of the cams.
10 x Quickdraws (4x10cm, 2x18cm, 2x25cm and 2x60cm sling draws)
Large clove hitch screw gate (Boa) and 2 small screw gate (phantoms)
1x60cm sling, 1x120cm and maybe a 240cm sling.
Hope this helps,
Chi Cheng
---
This topic has been archived, and won't accept reply postings.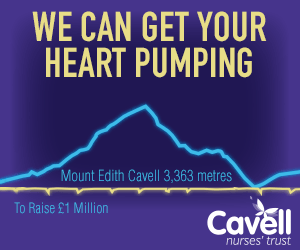 Elsewhere on the site
Tonight's Friday Night Video features the Norwegian town of Rjukan, once believed to be the home of the world's tallest... Read more
141219
0
Perhaps the perfect Xmas gift for the climber in your life... Wild Country's Crack School has two of the worlds best crack... Read more
141219
0
Rock shoes stink – let's face it. Boot Bananas are the perfect way to fight the funk and keep them fresh. They help... Read more
141219
0