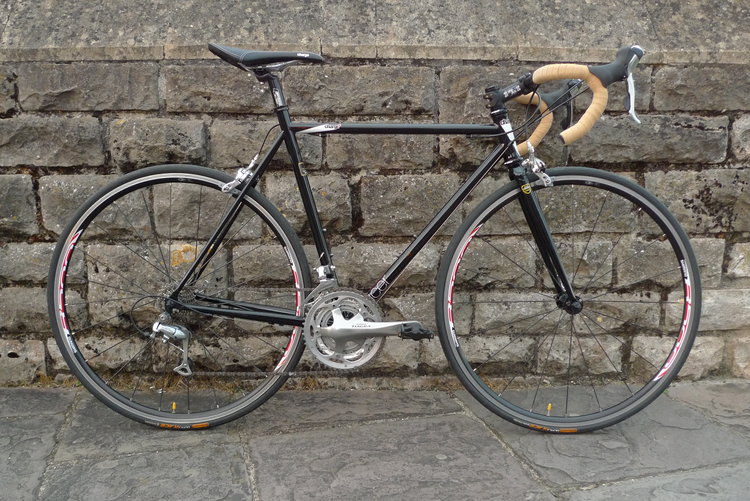 Size small (52cm) will ideally suit riders around 5'6" to 5'8".
It's the original "mid" spec before they were downgraded: nice Tange steel frame, Tiagra 9-speed triple groupset, Shimano R500 wheels, custom full length mudguards which I'll happily put back on or leave off.
It's done about 1500 miles. The transmission is still in good shape and all bearings and cables are running smoothly. The tyres (Conti 23mm) have only been ridden a couple of times and the bar tape (Cinelli cork) is brand new.
There are two or three small chips in the paintwork, and the inner face of the rear mech cage is showing a touch of corrosion, but otherwise it's in excellent cosmetic condition.
It rides very nicely, not a superlight race bike but great as a comfortable sportive bike, winter trainer or light tourer (no rack mounts though).
£450.
Collection preferred (Wells, in Somerset) or could arrange to meet anywhere in reasonable range. My email is cpthorpe at gmail dot com.