| | |
| --- | --- |
| | / Mammut Eiger Extreme boots |
This topic has been archived, and won't accept reply postings.
Hi,
I'm looking for anyone who has these boots or tried them on for coments on sizing, and how they find them generally.
I'm in NZ, and can't find a stockist to try them on. I had the early version of scarpa phantoms, and liked them a lot, and wished to stick with the same type of hybrid lightweigth super-gaiter boot. When they wore out, I switched to try La Sportiva Baturas, thinking they would have a similar fit to my Spantiks, which are great.
A year on and I don't really get on with them, they have floppy heels and very loose ankle support, I constantly get blisters depsite various sock strategies, and a lot of heel movement.
I have a broad forefoot, but narrow heels.

From what I've read, it seems like the Eiger might be ideal for me, but not sure whether to take a punt on buying blind on such a costly item. It may be a long time before I can get anywhere to try a pair on.

Anyone think they have similarly shaped feet to me, maybe who get on well with scarpa and la sportiva climbing shoes, can comment on the fit of this boot? I'm aware this is a poor alternative to trying them myself.

Thanks
In reply to
damowilk:
I just got a pair, and after two weeks in the alps I like them a lot. Crampons (grivel G12) fit well, they were stiff, but OK for the walk in. Felt good when climbing (we did up to AD). I did suffer from a bit of rubbing on the heel but nothing a bit of compeed didn't fix and it seemed to get better after a few days. They are pretty warm (this may have contributed to the early rubbing I felt.) and I suffered a bit at low altitudes. Had to resort to unzipping the gaiter and rolling it down.
As for how they fill fit you, I'm not so sure. I chose them after trying La Sportiva Evos and Baturas and Scarpa Guides. The Evos were closest to a good fit after the Eiger Extremes, but I really fancied the integral gaiter (not so sure now). The Guides and Baturas seemed to have more heel lift for me.
My previous experience with mountain boots is a pair of Scarpa Mantas (B2 so hard to compare?) that I wore for years but did not fit me well - they rubbed at heel and big and little toes. I eventually decided that they were too broad yet too short for me. I also have a pair of La Sportiva Olympus Mons (again not quite comparable!). I've only worn those for about 5/6 days in total but they fit well and are very comfortable.
Hope that helps. I'll add the boot sizes later.
In reply to
damowilk: I tried on a lot of boots last year and the Mammut did not fit me. A bit like you, I have a v wide forefoot (can't fit in Sportivas though - too narrow) and narrow heel. The forefoot was perfect but I could not stop the heel lift. The heel in the Mammut is a lot bigger than in Baturas (version 1). Also bigger than in Phantoms.
You might want to consider waiting for North Face's gaitered boot, out in the next six months I believe. I bought a pair of their 6K boots and they are absolutely excellent and fit perfectly. It took me a while to get round the TNF logo, but they really are brilliant.
In reply to
damowilk: I've a broad forefoot and narrow heel too. I had the mammut mamooks which I think have the same last as the extremes and didn't get on with them at all. Major pain on the widest part of my forefoot. This only became obvious after I'd worn them for a while. Initially trying on in the shop they felt fine. Phantom guides fit out of the box. Nepal evos take some breaking in width wise, but trango extremes which are supposed to be narrow fit out of the box too. Personally I wouldn't chance fit any boot.
In reply to
damowilk:
Thanks for the replies.
Sounds like the Mammut offering probably isn't the solution I was hoping for. Maybe I'll go back to the Scarpa Phantom, just need to get to somewhere I can try it on.
Till then will suffer with the Batura.

In reply to
damowilk:
> (In reply to damowilk)
> Thanks for the replies.
> Maybe I'll go back to the Scarpa Phantom, just need to get to somewhere I can try it on.

Macpac can get Scarpa on
condition of sale
from the NZ distributor, therefore you should be able to try before you buy. Or contact direct to ask if anyone stocks them:
http://www.allsports.co.nz/contact
The only LS boot warmer than Nepals in NZ is the Spantik so don't hold your breath for decent range. I'm in the same boat but I don't get on with the Scarpa's flex (tried them in Aus over the weekend).
---
This topic has been archived, and won't accept reply postings.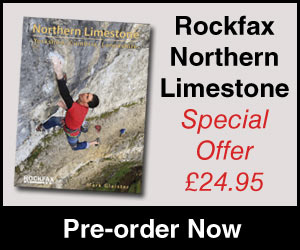 Elsewhere on the site
F ounded in 1993, Mountain Hardwear are a pretty young mountaineering clothing and equipment manufacturer but are also one of... Read more
141216
0
With four photos in this week's top ten, and a UKC gallery of stunning images we thought it was time we had a chat with... Read more
141203
0
The Epicentre Mega Winter Sale starts in store 9am Christmas Eve. We have a great selection of in store only deals from... Read more
141218
0
On Saturday 13th December Greg Boswell and Guy Robertson kicked off their Scottish winter season early by making the... Read more
141218
0
This years ROCfest will be slightly different. We've decided to run a Climbing Festival, not just a competition! Over... Read more
141216
0