| | |
| --- | --- |
| | / Trekking Budget Nepal |
This topic has been archived, and won't accept reply postings.
Hello,

I'm trying to work out a rough budget for trekking in the Everest Region in December. We're walking in from Jiri and going up to the Gokyo Lakes.

I've searched previous posts but I've heard costs have increased a lot and can't find any information from the last year or two.

Is £20 per person per day a reasonable estimation for accommodation, breakfast, lunch and dinner?

We wouldn't be having beer / coke / apple pie(!) every night and will be purifying our own water.

I appreciate the costs will be vastly different depending on the altitude but just trying to work out how much cash to take!


In reply to
tash: Personally I'd budget £25 a day pp. If you race up from Jiri the prices will go up pretty quickly and if you decide to stay up high longer the extra cash will be useful, but if you don't you'll come back with some change. I'd also take enough emergency $ for a Lukla flight out as an option if I'd rather spend my time exploring than hiking out to Jiri. Also any change you have on the way down could be spent on a plush(er) room in Lukla with a hot shower which is going to be a lot more expensive than the standard 200-300 rupee double room.
In reply to
tash:
Hi we did the Everest Base camp trek last december.
I kept a budget book,,
We spent 66,759 Nepalese Rupees on costs for 2 people.wich is 476GBP
this included flights to and from Lukla, down jackets and mitts,
lots of snacks ie trekking bars and nuts and stuff and a load of other stuff before we left Kathmandu
And on the trek itself in 18 days for 2 people all in from the moment we left the ground in Kathmandu untill the minute we got back we spent
62,995 NR.
at that time it was 140 to the pound so it worked out at 450 pounds so thats roughly 25 per day for 2 people.
So all in for 2 people 926GBP not including getting to and from Nepal from the UK.
to keep cost down to a minimum we purified our own water took lots of snacks as higher up a mars bar cost 400 rupees,
Eat Dahl Bhat every night as its the only dish they will give you seconds and even thirds and on one occasion 4ths.
we went in december as it is very quiet and we could negotiate free accomodation as long as we ate breakfast and dinner there,
In the begining we were very strict ie no beer or mars bars and stuff but higher up with the altitude you just want to pile in the calories and you will crack ha ha
we also took all the cash with us from Kathmandu, as it cost a fortune to get money out in Namche Bazaar.
Also take compeeds from the UK as they are like gold dust and very expensive in Kathmandu.
Hope that helps
we did the Cho La Pass in winter time so if your thinking of heading over and want any advice let me know.
Cheers
Neil


Thanks for the info - really useful!

Have emailed a couple of questions about the Cho La pass...

---
This topic has been archived, and won't accept reply postings.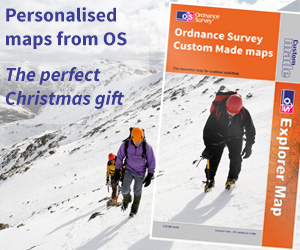 Elsewhere on the site
The release of Peter Jackson's new film The Hobbit: The Battle of the Five Armies on 12th December may not appear to link to... Read more
141212
0
Rock shoes stink – let's face it. Boot Bananas are the perfect way to fight the funk and keep them fresh. They help... Read more
141219
0
F ounded in 1993, Mountain Hardwear are a pretty young mountaineering clothing and equipment manufacturer but are also one of... Read more
141216
0