| | |
| --- | --- |
| | / Arcteryx Gamma softshell hoody, first hand view? |
This topic has been archived, and won't accept reply postings.
Hi guys,

Has anyone had first hand experience with these jackets? I'm after some form of softshell, last season I bought my first arcteryx garment which was expensive but awesome!
So in hindsight if the jackets fits the bill, I'd purchase the softshell but need some feedback to justify it :)
In reply to
Darkskys: mx, thankyou for pointing that out :)
In reply to
Darkskys:
The MX is a lush jacket. The fit (if you've tried one) I'm sure you will agree is amazing, plus the trim and long arms do work very very well. I find that the all the pockets are a bit pointless tbf, just two hand pockets would be enough. The cuffs can be a pain as they are quite tight which I find can make getting to a watch, or adjusting a midlayer a little difficult.
The hood is pretty perfect although one thing that is a pain is that when you have the face guard open is spreads quite wide and the hood hangs rather loose. I rarely use the hood, but prefer the hoody of the jacket because the collar on the hoodless version is too tight to zip up and horribly ugly and I like to be able to cover my face. The front is almost a little too short for me and I find that it only sits about an inch below the harness and I would prefer it to be a tiny bit longer.
The new material isn't that great either! the older polartec ones (c. 2010) had a much much better durability and resistancy. The fabric now although super soft and supple it doesn't feel as durable. Needless to say I think because of this these also wet out a lot faster. In addition I find with most of Arc'teryx's stuff when it gets really dirty and grubby its nearly impossible to get clean.
Otherwise they are very breathable I've never been overly uncomfortable and nor have I ever been wet in the rain. I normally layer an atom lt underneath which is a fantastic combination when its freezing cold and I find that this helps keep the hood in place and the long sleeves from bunching around your wrist too much. I have layerd it under a hardshell and it works pretty damn well as a technical 'midlayer', basically if you're in the hoolie it fits pretty well under a waterproof too.
If you find you want something a little less insulated, slightly more durable and with less pockets, the Gamma LT is another exceptional jacket with a pretty much identical cut and works very well.

In reply to
Darkskys: Having owned the older version and now having the new one, the newer version I think is marginally more breathable (due to lack of membrane) but of course also slightly less protective than the power-shield version when the wind is pretty strong. I think the difference is small, others don't. I prefer the newer one for that breathability, but I wouldn't go without a hardshell as well anyway.
Re pockets, the chest pockets are good for venting imo. I like the articulated arms with all arcteryx stuff and the hood is great. Not tried the hoodless version, don't see the point of softshells with no hood but that just me.
---
This topic has been archived, and won't accept reply postings.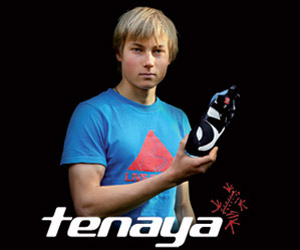 Elsewhere on the site
The Epicentre Mega Winter Sale starts in store 9am Christmas Eve. We have a great selection of in store only deals from... Read more
141218
0
This years ROCfest will be slightly different. We've decided to run a Climbing Festival, not just a competition! Over... Read more
141216
0
On Saturday 13th December Greg Boswell and Guy Robertson kicked off their Scottish winter season early by making the... Read more
141218
0
The release of Peter Jackson's new film The Hobbit: The Battle of the Five Armies on 12th December may not appear to link to... Read more
141212
0