| | |
| --- | --- |
| | / Multifunction printer advice please |
This topic has been archived, and won't accept reply postings.
Goodness this is dull, but can I ask for advice/experiences please?

We need a multifunction device that will do the following:
~ Multipage fax

~ Scan to pdf/mail, again multipage

~ Bog-standard 'photocopying' of the occasional item in low numbers (i.e scan to print)

~ occasional light, probably B&W printing duties.

This is for a small office / lab environment. We DON'T need photo printing or wireless access, but it will need to be shared on a local wired network. We have separate volume photocopying / printing facilities but just need something handy - the scanner is otherwise up two flights of stairs which helps my fitness but is a little impractical!

Current contract is with Canon but we can go off piste if there is a good alternative. Most of these devices cost a fortune in ink but it would be predominantly used for fax and scan, so strengths must lie here. Has anoyone got any recommendations as to what to go for, or perhaps more pertinently, what not to touch with a long pole?

Thanks in advance and I will try ad think of something more fun for my next question. But what could be more fun than talking about office devices, eh?*

b


*TBH I'd consider an E0 thread as preferable....
In reply to
ben b:
I've got a HP Officejet 4500 that does the job nicely. I work mostly from home and need all of the functions you are looking for. It does pretty good photo printing and scanning as well! I got it 3-4 years ago from Aldi for about £60 IIRC.
It's no longer a current model, but you could do worse than looking for it's equivalent from the current range.
Original ink cartridges are pricey, but good quality 'high capacity compatibles" are available online.
In reply to
ben b:
We've recently bought an HP 8600 Pro, mainly for multi-page scanning and copying, but also for light printing duties. It does have a fax function which we don't use. It may be a bit heavier duty than you need, and the touchscreen is a bit iffy sometimes, but we've been happy with it.
£160 from Amazon - a slightly lower specced version might be cheaper.
In reply to
tony and LoS: Thanks, that's useful to know. I'm always a bit wary of things trying to be fax machines, as they never seem quite as good as a fax machine... I guess time to give them another try.
Many thanks
b
---
This topic has been archived, and won't accept reply postings.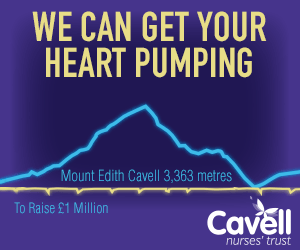 Elsewhere on the site
Will Sim and Andy Inglis have made the second ascent of VIII,9 on Ben Nevis, followed by Will making a rare... Read more
141222
0
At a bar in Llanberis an old man chimed in And I thought he was out of his head Being a young man I just laughed it off When... Read more
141203
0
PowerFingers is a simple, easy to use product which is incredibly effective for Climbers who require finger strength and... Read more
141222
0