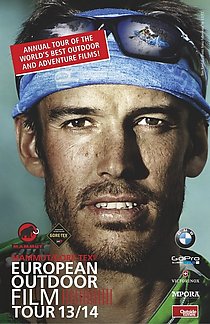 Hot on the heels of the sell out first UK shows The European Outdoor Film Tour will return to the UK this Autumn.
In association with Mammut & GORE-TEX, Ellis Brigham are once again partnering with the EOFT team to bring to the UK the two hour, high-octane programme featuring the most exciting adventure films of the year.
The tour kicks off with its UK premiere in Edinburgh at the Portobello Town Hall on Friday 15th November. Returning to Bristol, Manchester, Glasgow and London, this year there will also be stops in Leeds and Liverpool as well as an extra afternoon matinee at the Royal Geographical Society in London.
This year's collection of films will once again offer something for everyone from off-width climbing to surfing, ski and snowboard freeriding to kayaking and cycling to canyoning.
Tickets and dates are available here:
http://www.ellis-brigham.com/advice-inspiration/blogs/european-outdoor-film-tour-2013/
View the tour trailers here:
http://www.youtube.com/watch?v=boLcQhLCmjA&list=PLWekshty--IGZVtakgflzsHZVK5Q6jjjw