| | |
| --- | --- |
| | / Dry Feet & Nylon Over - shoes |
This topic has been archived, and won't accept reply postings.
Does anyone know where or if I can buy lightwieght waterproofed nylon over-shoe waterproof outers to keep the feet dry, that will scrunch up into minimal size, and that I can keep at the bottom of the rucksack for when it rains, winter or summer. Many years ago I had some, sole-less, with rubberised straps under the foot arch to hold them in place, which were easy to pull on over the trainers.

I have some neoprene ones, which are bulky, and although purchased extra large, are still very very tight & sticky & hard to pull on over the cross trainers used when cycling (MTB style).

Something light weight and easy to put on in the dark of winter with negligible bulk would be excellent. Cheers.
In reply to
ianghogg:
Endura do a lightweight one as well as their heavier neoprene one. I keep these in my commuting bag and they fit your non-bulky requirement. You'll probably want to go to a cycle shop that stocks them to get the right size if you are putting on over trainers - they are sized for cycling shoes and need to be reasonably tight to work.
You'll still get wet feet eventually but they keep the worst off, and keep you warmer.
In reply to
ianghogg: Don't know about nylon ones but my 1mm neoprene ones from Decathlon weren't very expensive, squash down small and with the 1mm neoprene being thin, stretchy and easy to put on. I have much thicker neoprene ones for winter riding and agree these are bulky and a fight to get on. But check out the light ones from Decathlon if you are near one of their stores.
In reply to
ianghogg: as an alternative to consider if you dont mind the shoes getting wet then MVP 'sock' liners from ebay or military outlets, they come up to your calves and work well.
For cycling when I need to keep my feet clean I use funkier overshoes from ebay, I dont think they are 100% waterproof but do the job for me and are very light and thin.

In reply to
ianghogg:
I am using Aldi Commuter Overshoes £6.99, easy to put on, velcro up the back.
Stuart
---
This topic has been archived, and won't accept reply postings.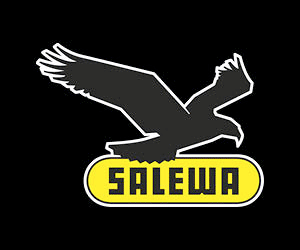 Elsewhere on the site
Rock shoes stink – let's face it. Boot Bananas are the perfect way to fight the funk and keep them fresh. They help... Read more
141219
0
With four photos in this week's top ten, and a UKC gallery of stunning images we thought it was time we had a chat with... Read more
141203
0
Tonight's Friday Night Video features the Norwegian town of Rjukan, once believed to be the home of the world's tallest... Read more
141219
0
F ounded in 1993, Mountain Hardwear are a pretty young mountaineering clothing and equipment manufacturer but are also one of... Read more
141216
0