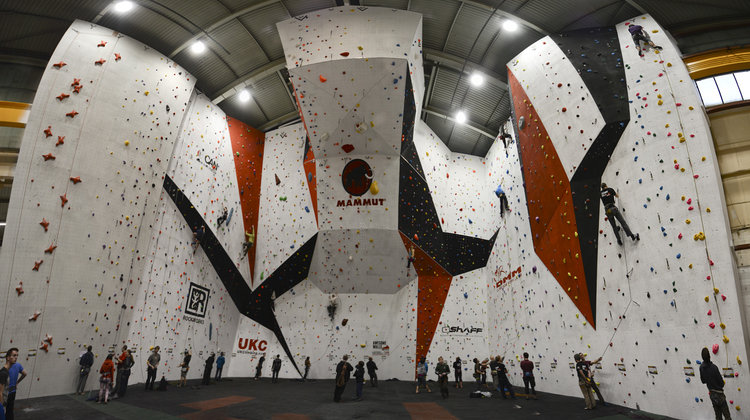 One month in-
Here's a quick update of what's happened over our first month and of what's coming up-
Since opening on 12th October 2013 we've continued building at a great pace. First up was our training area with 4 fantastic finger boards (2 beastmakers and 2 King Kong) and a nice wide pull-up bar. 30+ new routes have been set on the main walls for your enjoyment. We are developing the top floor of the mezzanine with a third bouldering area. Stage one is to install a large campus board; this is complete apart from the rungs and matting.
Ian Vickers and Jamie Cassidy have just completed a full re-set of both bouldering areas. Once you have tried all the new routes and boulder problems you can sample some fresh coffee from our new top of the range coffee machine.
James Garden is returning add a special Word Cup Circuit to the bouldering walls on Thursday 21st November.
We have the honour of Alex Fry, BMC accredited route setter coming to Awesome Walls Sheffield on Monday 18th and Tuesday 19th November. Alex has been setting routes and problems for as long as he remembers and reckons he's going to work his wizardry on our walls!
The central heating has been fixed and fired up so the mezzanine snug room and WC areas are nice and warm.
The Children's 'Climbing Activity Zone' is due to open shortly with its tunnels, slides and mini climbing walls. We have carefully placed this area opposite reception and in an area where in can be seen from most of the climbing arena.
Here's a little fun video of who the centre looks at the moment-
https://vimeo.com/79338766
We look forward to meeting new customers and welcome all alike.
All the best,
Dave Douglas
Awesome Walls Climbing Centres
http://www.awesomewalls.co.uk
https://www.facebook.com/AwesomeWallsSheffield
http://1wallman.wordpress.com