| | |
| --- | --- |
| | / NEW Polar Proof for fleeces from NIKWAX |

Nikwax has launched a reformulated version of its Polar Proof product to revolutionise the fleece market.
Easy to use in a washing machine at home, Polar Proof will make any fleece water repellent. When worn as a midlayer, Polar Proof will make fleeces breathable. In addition, Polar Proof inhibits pilling and so extends its life.
When wet, fleeces absorb water and become heavy. A fleece treated with Polar Proof will be 50% lighter than a standard wet fleece. Wet fleeces can loose up to 90% of its insulation making the wearer feel cold very quickly, unless they have used Polar Proof.
As leaders in the waterproofing, cleaning and conditioning market, Nikwax has applied its expertise to extend the life of fleeces and make them perform better. Customers will have the added reassurance of Nikwax's exemplary environment credentials. As the only established aftercare company on the market never to have used flurocarbons (PFCs) or aerosols, customers need not worry about using harmful chemicals in their homes.
Speaking from the launch at ISPO, Nikwax founder Nick Brown said, "This is an exciting development for Nikwax. Every household has at least one fleece. Our new product will ensure that all those fleeces perform better. If you get caught in the rain a Polar Proof fleece will keep you warm and dry. If you already have a waterproof coat on, the added breathability bestowed by Polar Proof will make your fleece perform better and sweat will be able to escape making you feel more comfortable. We no longer need to worry about being caught in the rain without a coat."
NEW Nikwax Polar Proof is available in 300ml bottles for Ł5.99 from
http://hillandmountain.paramo.co.uk
In reply to
Nikwax:
Hi, will this work on deep pile fleeces such as that found in Buffalo/Montane smocks?
In reply to
Martin1978:
I thought those worked by wicking. In which case the Polar Proof may hamper that process.
I believe my Montane smock has DWR applied to the outside surface only.
Post edited at 10:32
In reply to
Nikwax:
any feedback from someone who has used it yet?
In reply to
IPPurewater:
Not sure, hence asking. I thought fleeces didn't absorb water anyway but according to NW they do...
I thought all of the benefits of Polar Proof were the normal benefits of fleece anyway, apart from giving them a water repellant outer. I have two identical fleeces so would be happy to test it when I get a bottle.
In reply to
Martin1978:
Have a look at the Montane website. Look at the care instructions for the Extreme smock or jacket. They say never use a wash in proofer, use the spray on, to restore the DWR finish.
---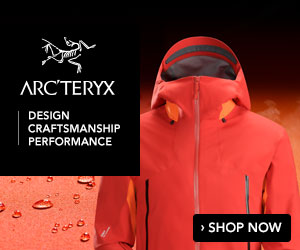 Elsewhere on the site
Rock shoes stink – let's face it. Boot Bananas are the perfect way to fight the funk and keep them fresh. They help... Read more
141219
0
Perhaps the perfect Xmas gift for the climber in your life... Wild Country's Crack School has two of the worlds best crack... Read more
141219
0
With four photos in this week's top ten, and a UKC gallery of stunning images we thought it was time we had a chat with... Read more
141203
0
F ounded in 1993, Mountain Hardwear are a pretty young mountaineering clothing and equipment manufacturer but are also one of... Read more
141216
0
Tonight's Friday Night Video features the Norwegian town of Rjukan, once believed to be the home of the world's tallest... Read more
141219
0