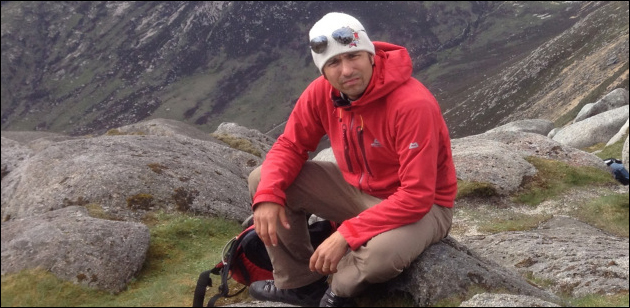 On the 13th January 2014, Danny Brown, physiotherapist and MIA instructor, will at Big Rock Climbing Centre
http://www.bigrockclimbing.co.uk
in Milton Keynes offering injury clinics specifically tailored towards climbing.
Danny is the UK's only practicing physiotherapist and qualified mountaineering instructor, with 22 years of climbing coaching up to elite level and in the mountains. Specialising in hands and the upper limbs, with a wide ranging level of experience in neuro-musculoskeletal physiotherapy, Danny has many years of experience coaching athletes to maximise performance and reduce rehabilitation times.
If you are already suffering from muscle fatigue or specific climbing related injuries or are just looking to gain an insight into effective methods for relieving fatigue and injuries in order to achieve a higher level of performance, then come along for some expert advice. In addition to a seminar and lecture, Danny will be running 15 minute sessions where he will be offering advice, free treatments and support as well as providing free injury screening for any on-going aches and pains.
Injury Clinic itinerary for 13th January...
3:00pm
: Open injury seminar for coaches, instructors and other interested parties. Focusing on anatomy, physiology and rehab issues with tissues, this session is also an open forum with in depth information on rehabilitation and recovery times, and specific climbing concerns such as taping and strengthening.
4:00pm
: Junior injury clinic. 15 minute appointment for £5 (free for members of the Big Rock Academy).
5.30pm
: Lecture for parents on injury prevention for juniors.
6:00pm-8:30pm
: Adult injury clinic. 15 minute appointment for £5.
About Danny Brown...
For further information about Danny Brown please visit:
http://www.dannybrownphysio.com
http://www.dannybrownclimbing.com