| | |
| --- | --- |
| | / Toubkal in March advice |
This topic has been archived, and won't accept reply postings.
So I've booked on to a guided trip to climb Toubkal in March this year, and I'm just after a bit of general advice really to ensure I'm properly prepared. I've done plenty of summer hill walking, but this will be the first time I've done anything like this in snow/winter.

Any advice as to what clothes to wear, what sort of layering system do people normally use?

I know I will need crampons and I will most likely rent these locally, I've been told these will be Salewa walking crampons. my current boots are Asolo Flame GTX's but I wonder if these will be ok with crampons?

And finally, any recommendations for fitness training for this kind of thing? Actual hillwalking may be difficult due to time and living in the south east but I'm planning a weekend or two before going away.

Thanks in advance!

In reply to
Bib_Bob_Euroslap:
Hi there,
I did Toubkal last Summer with Adventure Peaks. It was a cracking experience and you will enjoy it. Be prepared for some fairly steep walking and make sure that you are in good shape as it is above 4,000 metres and the days can be long. In terms of clothing I would recommend a good quality base layer, I currently use Icebreaker and then go for a softshell trouser and top combination. I currently use Rab Vapour rise which is great. However, I've recently bought some Montane equivalent trousers which are even better than Rab. In terms of fitness, you will need to do some training before you go and as with any trek involving altitude you must drink PLENTY of water. Don't forget walking in winter gear is that bit tougher so fitness will be important. Last year I was getting through at least 3 litres a day. Hope this helps and have a great trip. Morocco is a fabulous place. :) Simon
In reply to
BEZZER:
Thanks for that, yea I'm really looking forward to it.
Was kind of hoping I'd get a few more replies with advice!
In reply to
Bib_Bob_Euroslap: good info on this thread
http://www.ukclimbing.com/forums/t.php?t=571904&v=1
I went to Toubkal in Feb last year with friends. I took my normal Scottish winter climbing clothes - helly Hansen base top and boxers, mountain trousers, fleece gillet, wind shirt, primaloft jacket, gortex waterproofs, gaitors, b2 boots, various hats , buffs and gloves. It can be v windy and cold.
I would be taking an axe as well as crampons and make sure your boots are stiff enough for the crampons
Who have you booked your trip with?
Let me know if you need any more info
Cheers Dave
In reply to
Bib_Bob_Euroslap:
when we did it in April only thing we took was Axes ,and did it in trackie bottoms and very old Waterproofs no problems ,if you carry to much because of what might happen you,ll be slow and more tired ,and you are guided but in my opinion the normal way up Toubkal dosnt need a Guide..Enjoy Morroco

In reply to
Bib_Bob_Euroslap:
I would say that the kit and equipment found on a general Scottish winter mountaineering kitlist would suffice, although add good down and warm boots (plastics are not overkill). If you are not sure what that entails, then I would recommend trying to fit in a trip to Scotland before you head out in March.
Essentially, you need good layers that will keep the wind out (it can get very windy); and layers that keep you warm (it can be very cold). Rain is not such a problem in winter, but is not unheard of!
In terms of what that looks like, it's up to you: layering system or Buffalo. Both have their advantages and both are seen out there.
If you hire crampons in Morocco, ensure that you check them over thoroughly and that they fit your boots before leaving the shop. Don't assume that everything will be fine and then have a surprise when you pull them out on the mountain for the first time...
Lastly, from what I have seen, lack of fitness and hygiene are perhaps the main pitfalls in the High Atlas. Give yourself the best chance and get properly fit before you head out. It's not a walk in the park approaching 4,000m for the first time, nevermind the refuge at 3,200m (although it does depend on the individual).
Also, keep alcoholic hand gel with you at all times. There are lots of bugs and germs kicking around, and it's really easy to pick up a stomach bug, which can ruin your trip.
Otherwise, enjoy - there's good snowcover and things should shape up nicely for March and the spring.
---
This topic has been archived, and won't accept reply postings.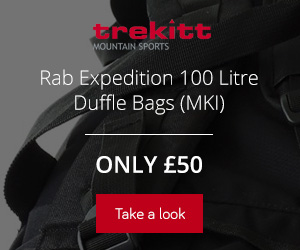 Elsewhere on the site
The release of Peter Jackson's new film The Hobbit: The Battle of the Five Armies on 12th December may not appear to link to... Read more
141212
0
F ounded in 1993, Mountain Hardwear are a pretty young mountaineering clothing and equipment manufacturer but are also one of... Read more
141216
0
This years ROCfest will be slightly different. We've decided to run a Climbing Festival, not just a competition! Over... Read more
141216
0
Climbing Technology's range of winter hardware continues to grow and for winter 2014 they have a crampon in the range to... Read more
141217
0
Steve Dunning has made what is likely the tenth ascent of The New Statesman, the classic and bold gritstone arete at the Cow... Read more
141216
0