| | |
| --- | --- |
| | / GTX active-shell... Tough enough for Scottish winter? |
This topic has been archived, and won't accept reply postings.
It's time for a new hardshell. Money is tight so can't really afford pro-shell. Would active-shell stand up to the rigours of Scottish winter? How do the shoulders stand up to carrying a heavy pack for hours on end? Only climbing around grade 2 so not doing anything too demanding on gear.

Many thanks.
In reply to
ralphio:
My son's ME Firefox in Goretex active shell got ripped scrambling grade I terrain and the shoulders are delaminating so I'd say no.
I've got a spare Proshell jacket in size large you can have a look at in Leeds if you like. Only used for snowboarding and summer showers so no rips or tears. Proper climbing features. Many years' use left in it. I've shrunk to a medium and replaced it.
In reply to
ralphio:
If price is your only factor I'm sure that you could find a pro shell jacket for the same money as an active shell.
They are quite different things though, not just in terms of durability. Active shells have less features, fewer pockets, etc as part of Goretex licensing the "Active" shell to them.
Will it wear out from wearing a rucksack? No, not anytime soon anyway. My active shell was returned because it was wetting out all over (after 18 months). A common problem with the original ME firefox as far as I am aware. This was replaced under warranty after testing by Gore.
In that time I used it for MR training exercises, my ML training, all the classic scrambles in the Lakes and Pinnacle ridge on Skye, it's seen me up Needle Ridge and other classic climbs in the lakes. No problems with it. I wouldn't body belay with it (using my pack to protect my jacket instead) and I try not to run ropes over it when training, but these would damage all but the toughest of jackets on the market. I did put a hole in it with careless use my trekking pole, but the tips of my BD poles would put a hole through most things!
It has never, ever let a drop of water in and is exceptionally breathable.
Would I buy one just for Scottish winter use? No, but that's as much because of the lack of features as it is the material.
Would I use it for Scottish winter climbing? I will be in a few weeks, so yes.
Hope that helps.

In reply to
ralphio:
Firefox jacket is brilliant. Used regularly in Scottish winter and alpine summer and winter this year.
It's lighter, has less features (a good thing in my mind) and cheaper.
But tough, light and cheap, pick two.
Post edited at 15:48
---
This topic has been archived, and won't accept reply postings.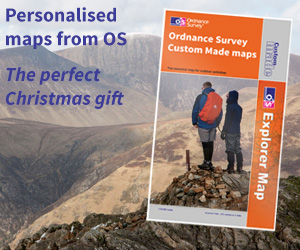 Elsewhere on the site
Perhaps the perfect Xmas gift for the climber in your life... Wild Country's Crack School has two of the worlds best crack... Read more
141219
0
F ounded in 1993, Mountain Hardwear are a pretty young mountaineering clothing and equipment manufacturer but are also one of... Read more
141216
0
Rock shoes stink – let's face it. Boot Bananas are the perfect way to fight the funk and keep them fresh. They help... Read more
141219
0