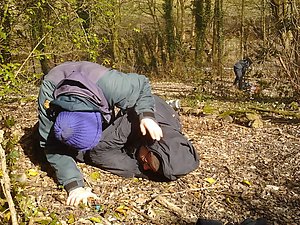 Wilderness Development run outdoor first aid courses in the Peak District. We pride ourselves on providing practical, relevant training that leaves students competent and confident prioritising and dealing with injuries. We cover CPR, bleeds and breaks alongside a range of serious medical conditions.
http://www.wilderness-development.com/first-aid/outdoor-first-aid
16 hours of training over two days


Designed for instructors, leaders and those requiring a higher level of knowledge


No prior knowledge is assumed; beginners are welcome


Taught by friendly professional instructors with lots of personalised feedback and customisation


Regular open dates available, both midweek and weekend


Private courses run regularly for a range of groups
We get great feedback too, just have a read here:
http://www.wilderness-development.com/category/first-aid/outdoor-first-aid-16hr
For any more info, just get in touch via our website or call 07941 645 520
We have a course running on 20-21 February 2014 at Mellor Lodge on the edge of the Peak District.
Next running on 17-18 March 2014