| | |
| --- | --- |
| | / La sportiva no edge |
This topic has been archived, and won't accept reply postings.
Thinking of purchasing a new pair of shoes in preparation for going outside after what seems like a LONG winter. Was wondering whether anyone has a pair of la sportiva no edge and if so what's your view? Normally I don't spend this much on shoes bit of they are as big as the hype then it might be worth and investment.

Thanks in advance

Andy
In reply to
AndyPratt88:
I've got a pair of La Sportiva Speedster which have the 'no edge concept' and I struggle to tell the difference while using them. The rubber seems to last a lot longer than any other shoe I've owned and they have a really nice fit as the toe box is more rounded. I reckon they're suited to a certain style of climbing as I mainly use moon boards and systems like that and I can't tell much difference, they do work brilliant on slabs though. Overall I can't fault them.
In reply to
AndyPratt88:
Try before you buy - or, as I did, try and then don't buy.
I can't comment on performance, because I tried both Futuras and Speedsters on in the shop, in round about the same sizes as I would normally wear other La Sportivas, and the pain where the edgeless rand wrapped over the front of my big toe was crippling. The rest of the shoe wasn't any tighter than I would normally wear, so it isn't just that they are generally sized smaller.
In reply to
AndyPratt88:
I have speedsters and find them great on overhangs. As far as size is concerned I wear 39.5 in speedsters and 40 in miura vs. My normal shoe size is 43
In reply to
AndyPratt88:
What's the general consensus on best pair of reasonably priced climbing shoes then? I have been doing a lot of blouldering lately but itching to get back outside looking to climb E1 this summer so need the best fit. Bought a pair of Velcro sportiva ones and disappointed at the overall performance. I'm a size 10 normally and could just about fit in a 8 1/2 but now there is just too much room and when I've thrown a heel on some problems my shoe has slipped off want something that's not going to need replacing in 6 months as these have.
In reply to
AndyPratt88:
At that level (E1) shoe choice isn't going to be uber critical. As for which models it depends on your foot shape. Personally I would go for a pair of Anasazi Blanco's or VCS if they suit your foot shape. I find Five Tens fit my feet well and I have narrow feet. Scarpa tend to be a little wider fitting etc. Find the model that fits you best. From personal experience I can recommend the following for trad (if they fit your foot shape):
5.10: Anasazi Blanco's and VCS
Scarpa: Instinct lace ups or Instinct Velcro
La Sportiva: Katana's or Muira's
All of the above are good / great shoes, just depends on which fit your foot shape the best. Blanco's are my personal favourite though, sad to see they will be discontinued when new pinks arrive :(
In reply to
AndyPratt88:
For any brand it would be worth asking your local wall if they have any upcoming rock shoe demo's.
From our end we run La Sportiva demo's up and down the country to give you the opportunity to try the full range yourself (usually with a prize draw to win a pair!) and we often have a team member and a rep on hand to answer any queries.
As others have mentioned fit is the most important, you may find one pair fit like a glove and another pair are agony, often between models in the same brand.
For no edge in particular (obviously we're the UK distro so take our thoughts as you like!) we can safely say Futuras are the most popular model with our team at the minute, the team are free to choose their shoes from the full range.
We have a roundup of info on no edge via the link below along with some video from LS shoe designer Pietro Dal Pra if it helps gives some background:
http://www.lyon.co.uk/outdoor/lyon-support/advice-knowledge/157-what-is-la-sportivas-no-edge-concept
Neil Gresham loves them....
'Following on from their success with the Speedster slipper, La Sportiva's new performance shoe, the Futura features revolutionary 'No-edge' technology, which provides the user with an unparalleled degree of feel and sensitivity.
Both the Speedster and the Futura have caused me to re-assess my footwork more than any other shoe in the last decade. The absence of an edge means that they can be 'rammed' into the back of tiny features, providing a crisp contact and eliminating rubber-creep.
The Futura features the same lock-down velcro closure system as the Solution, which means they offer a high level of support and won't deform on edging moves. For this reason, they shouldn't be pigeon-holed as training shoes - they work really well outside in all situations apart from on really long routes, where a little more midsole-stiffness may be required.
Additionally, the Futura's wear incredibly well, simply because the force is spread out across a broader area of the sole, rather than being concentrated on a tiny point. Lightness, precision and sensitivity are trademarks of the Futuras -these shoes really do open the door to new possibilities.'
But basically, try shoes on from lots of brands at demo events and buy the pair that fits you and suits your style of climbing best.
C
---
This topic has been archived, and won't accept reply postings.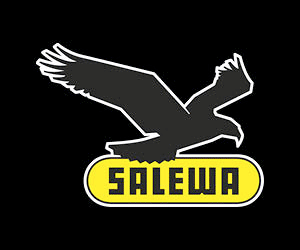 Elsewhere on the site
Perhaps the perfect Xmas gift for the climber in your life... Wild Country's Crack School has two of the worlds best crack... Read more
141219
0
The release of Peter Jackson's new film The Hobbit: The Battle of the Five Armies on 12th December may not appear to link to... Read more
141212
0
F ounded in 1993, Mountain Hardwear are a pretty young mountaineering clothing and equipment manufacturer but are also one of... Read more
141216
0
Rock shoes stink – let's face it. Boot Bananas are the perfect way to fight the funk and keep them fresh. They help... Read more
141219
0
Tonight's Friday Night Video features the Norwegian town of Rjukan, once believed to be the home of the world's tallest... Read more
141219
0
---